Manage your spending and saving

4 steps to manage your spending and saving
‍
Spend less than you make so you have the power to save
These four steps can help make it happen.
Step 1: Automate your good habits
Good habits are the foundation of smart spending and saving.
We have tools and tips to help you make payments on-time:
Step 2: Know where your money goes
Develop an accurate picture of what you're spending money on now, and what you'd rather spend money on later.
Track all of your expenses:
Car, rent, and mortgage payments
Groceries, streaming subscriptions, and medications
Lunches, movie tickets, and rideshares
Make tracking your expenses easier with My Spending Report.
Step 3: Identify areas to cut back
Once you know your current expenses, split them into two categories — essentials and extras. Now review your "extras" category. Where can you cut spending?
What extras can you cut back on and save? Consider expenses like:
Subscriptions, memberships, and shopping
Restaurants, electronics, and new furniture
Concerts, sporting events, and vacations
For example, it's easy to overspend on food. If you typically spend $100 on takeout, budget to spend less than $50 and put the other $50 into savings.
Your first savings goal should be an emergency fund equal to six weeks of your income. Don't be discouraged if you have no emergency savings yet. Start by saving a paycheck's worth of income and build from there
Once you're ready to start cutting back, My Savings Plan® can help you track your savings progress.2
Step 4: Create a budget you can live with
After identifying areas to cut spending, you'll want to create a budget that allows you to save every month.
To make budgeting easier, use Budget Watch to set specific goals and get notifications when you're nearing your spending limits. You will also be able to chart your monthly expenses with information taken from your actual spending history.
You're on your way to better managing your spending and saving. Up next: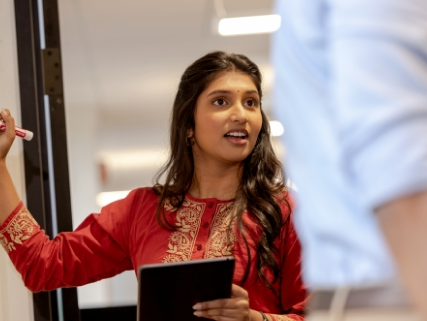 How to create a financial plan
Personalized financial plans help you determine where you're going with your money.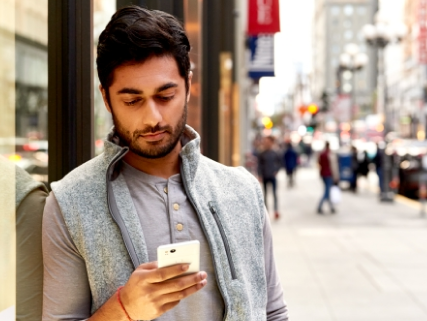 How to track your spending
These simple techniques can help you understand your daily spending habits.
‍
Learn more about managing your spending and saving:
1. Sign-up may be required. Availability may be affected by your mobile carrier's coverage area. Your mobile carrier's message and data rates may apply.
2. Requires a Wells Fargo savings account.
3. Terms and conditions apply. Setup is required for transfers to other U.S. financial institutions, and verification may take 1 – 3 business days. Customers should refer to their other U.S. financial institutions for information about any potential transfer fees charged by those institutions. Mobile carrier's message and data rates may apply. See Wells Fargo's Online Access Agreement for more information.
Deposit products offered by Wells Fargo Bank, N.A. Member FDIC.
Zelle® and the Zelle® related marks are wholly owned by Early Warning Services, LLC and are used herein under license.