There are numerous options for sending money, such as checks, mobile apps, and electronic transfers, for different types of needs. When speed and simplicity are top priorities for a money transfer, wire transfers may be a good option.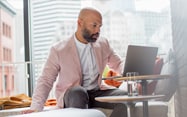 A wire transfer is a method of transmitting money electronically between people or businesses in which no physical money is exchanged. The sender is the one who provides all the instructions for the transfer, which may include the recipient's name, bank, account number, amount, and sometimes a pickup location. The wire transfer can be facilitated by a bank (sometimes referred to as a "bank wire") or by a nonbank money transfer provider.
When would I use a wire transfer?
Wire transfers are common for both domestic use in the U.S. and international use. They are popular for international transfers because they are easy to exchange to a foreign currency, if needed.
They are also a good option if:
You need to complete a transfer urgently. Most domestic transfers are processed on the same day, and international transfers are typically completed within a few days (depends on country).
You need to move large amounts of money. Though limits vary based on the money transfer provider, they tend to be high. For this reason, wire transfers are often used to pay invoices, to send funds among family, or for real estate transactions.
Where can I send a wire transfer?
Though you can send wire transfers to both domestic and international recipients, fees vary according to provider, destination, and the dollar amount transferred.
The information you need to supply varies depending on whether you are using a bank provider or a nonbank provider:
When sending a domestic bank wire, you will need to provide the recipient's name, address, bank account number, and ABA number (routing number).
When sending an international bank wire, you will need to provide the recipient's name, address, banks SWIFT BIC, and bank account number, plus the International Payments System Routing Code, for certain countries (you will be prompted for this).
These methods are similar in terms of security.
What else should I know about wire transfers?
Take care to determine that a wire transfer is valid and appropriate as wires are final and cannot be canceled once the transfer is initiated.
Familiarize yourself with the fees that apply to your wire transfer before initiating a transaction as the amounts vary depending on the provider, destination, mode of sending money, and amount of money being transferred. If you are sending a wire in foreign currency, you should also pay attention to the amount of the exchange rate as the amount of the exchange rate can vary among providers.
When you practice due diligence with regards to security, wire transfers can be an easy, convenient way to transmit money. Learn more about wire transfers.
Empower yourself with financial knowledge
We're committed to helping with your financial success. Here you'll find a wide range of helpful information, interactive tools, practical strategies, and more — all designed to help you increase your financial literacy and reach your financial goals.
Products to consider: