See your spending at a glance.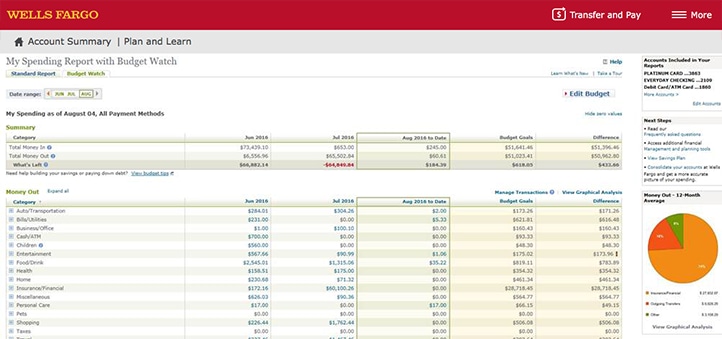 Track every purchase and payment you make with your eligible Wells Fargo credit cards, Debit Cards, checks, and Bill Pay using My Spending Report, Wells Fargo's free online money management tool.
Watch where your money goes
Every dollar you spend is sorted into familiar categories automatically – no receipts to save, no spending to key in.
Track your income and deposits
My Spending Report also tracks your deposits, giving you a complete overview of your finances in one convenient spot.
View graphs and charts
Gain added insight into your spending with a snapshot view of your spending, budget goals, averages over time, and more.
Set up your own budget goals
Efficiently manage your money and set spending goals with Budget Watch.