Manage spending

5 steps to manage your spending
‍
Careful spending is where financial health begins
See how to help smooth out your spending habits, pay bills on time, and increase your ability to save

Financial health starts with careful spending.
Purposeful spending is the key to living within your means, avoiding unnecessary debt, and building financial stability.
These five steps can help you save more and work toward your bigger financial goals.
Step 1: Map your income and spending patterns
To get started on the journey to effectively manage your spending, you'll want to develop an exact picture of where your money is coming from and where it's going.
First, understand your income sources. Are you paid bi-weekly or monthly? Do you have unusual spikes or dips in income? Is it coming from one source, regularly, or multiple sources?
Determining your income may help you to smooth out the highs and lows of your monthly cashflow so that you can consistently pay your bills in full and on time.
Next, see where your money is going by tracking all your expenses, such as:
Rent, credit card, and loan payments
Groceries, streaming subscriptions, and medications
Lunches, movie tickets, and rideshares
This step can be made easier with My Spending Report, an automated way to track your income, payments, and withdrawals for a better understanding of your finances.
Step 2: Budget for "essentials" and cut back on "extras" List
If you need help to manage your spending, start by finding ways to spend less.
The goal here is to spend less than you make so that you can build the power to save.
That may sound difficult but creating a simple budget can help.
Once you've mapped your current income and expenses, split the expenses into two categories — "essentials" and "extras."
Essentials are payments for things that are required for you to work, commute, and live. These might include rent, food, loan payments, and insurance.
Extras are those items in your budget you can live without, especially the small spending that can add up. Cutting back here can help prevent overspending.
Consider extra expenses like:
Subscriptions, memberships, and shopping
Restaurants, food delivery, and electronics
Concerts, sporting events, and vacations
My Budget Watch is a helpful tool to figure out areas where you may be able to spend less.
Step 3: Enroll in Direct Deposit and turn on activity alerts
Wells Fargo has multiple tools designed to help you automate, create good habits, and stay informed.
We make it easier to get access to your income and track the activity related to your account.
If you receive a consistent income, enroll in Direct Deposit. This is a convenient, safe, and automated way to deposit your income into your Wells Fargo checking or savings account.
Plus, with Direct Deposit you'll automatically enjoy Early Pay Day, which may give you access to your eligible direct deposits up to two days early.
Next, turn on activity alerts to track all your spending and account activity. These prompt notifications can help you to make smarter spending decisions in real-time.
These email, text, or push notification alerts can remind you about a low account balance, recent deposits, and upcoming payments due. They may also help you avoid late fees and overdrafts.
Step 4: Automate with Bill Pay and never miss a payment
Online Bill Pay is a free and easier way to pay your bills on time, make automatic recurring payments, and receive online eBills from the billers who offer that service. 
By paying your bills online, you'll be able to easily track your payment history, choose payment dates, and quickly change or cancel payments as needed. 
It's a great way to know who's getting paid and when, and we can even send you email alerts when payments are sent.
Step 5: Practice smart shopping habits
Controlling your spending requires awareness.
Are you often tempted to buy on impulse? Is the convenience of online shopping too much to resist at times? Are you more likely to overspend when using a credit card?
Knowing your triggers will make it easier to stick to a budget and minimize your exposure to situations that lead to overspending.
Developing smart shopping habits is key. Before you buy, ask yourself if the purchase is something you really need. Is it an essential item or something extra that you can live without? Can you pause on hitting 'purchase' and come back to it tomorrow, to see if you really need it? 
Remember that controlling your spending is a habit that takes time to develop. Don't be discouraged if you slip up occasionally. Stay committed to your goals and you'll gain more control over time.
You're on your way to better managing your spending and saving. Up next: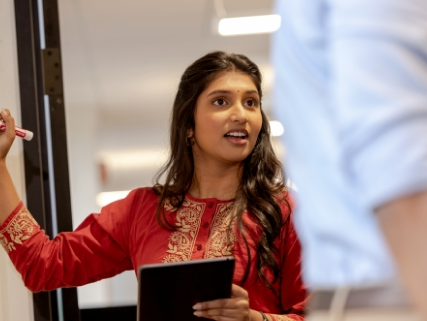 How to create a financial plan
Personalized financial plans help you determine where you're going with your money.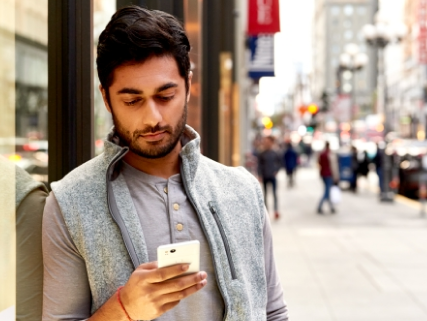 How to track your spending
These simple techniques can help you understand your daily spending habits.
‍
Learn more about managing your spending:
Sign-up may be required. Availability may be affected by your mobile carrier's coverage area. Your mobile carrier's message and data rates may apply.
With Early Pay Day, the Bank may make incoming electronic direct deposits made through Automated Clearing House (ACH) available for use up to two days before the scheduled payment date. Not all direct deposits are eligible for Early Pay Day. Early availability of direct deposits is not guaranteed and may vary from deposit to deposit. Whether we make funds available early depends on when we receive the payor's payment instructions, any limitations we set on the amount of early availability, and standard fraud prevention screening. Available for personal accounts only. See our Deposit Account Agreement for more details.
Early availability of direct deposits is not guaranteed and may vary from deposit to deposit. Whether we make funds available early depends on when we receive the payor's payment instructions, any limitations we set on the amount of early availability, and standard fraud prevention screening.
Eligible direct deposits are limited to electronic direct deposits of items such as your payroll, pension, and government benefit payments made through the Automated Clearing House (ACH) to your personal account. Other deposits or credits to your account, such as deposits of funds from person-to-person payment services (e.g., Zelle®, Venmo, or PayPal transfers), check or mobile deposits, and other online transfers or electronic credits are not eligible for Early Pay Day.
Deposit products offered by Wells Fargo Bank, N.A. Member FDIC.
Zelle® and the Zelle® related marks are wholly owned by Early Warning Services, LLC and are used herein under license.