Link your BobcatCard to a Wells Fargo Everyday Checking account
Texas State University and Wells Fargo have teamed up to offer you optional banking convenience with your linked BobcatCard. Use it as your official student ID, for campus privileges, and for your day-to-day financial needs on and off campus when it's linked to a Wells Fargo Everyday Checking account. Enjoy no-fee access to Wells Fargo ATMs nationwide, including the Wells Fargo ATMs on campus. Make purchases using your Personal Identification Number (PIN) with your linked BobcatCard. Take advantage of this optional benefit today.
Enjoy added savings and more when your Everyday Checking account is linked to your BobcatCard:
Waived monthly service fee.
No Wells Fargo fees for up to four cash withdrawals per monthly fee period from non-Wells Fargo ATMs in the U.S.,
All Overdraft Protection Transfer fees from a linked savings account waived for accounts enrolled in Overdraft Protection services.,
Receive a courtesy refund on one overdraft/non-sufficient funds fee incurred each calendar month.
Receive a courtesy refund on one incoming domestic or international wire fee each calendar month.
Access to additional services such as:
The Wells Fargo Mobile® app to check account activity, deposit checks, transfer funds, pay bills, send money with your smartphone, and set up push notifications, text, or email alerts.
Helpful online financial educational resources and money management tools.
Linking your BobcatCard
Getting Your Card: Visit the ID Services Office located on the second floor of the LBJ Student Center next to University Bookstore, in Room 2-9.1 to pick up your card.
Once you have your card, you can open a Wells Fargo Everyday Checking account by bringing it to any Wells Fargo branch. The closest branches to your campus are:

LBJ Student Center
Wells Fargo - Wal-Mart, 1015 Highway 80

See a banker to link your card to your new or existing Wells Fargo Everyday Checking account.
Additional protection feature
Your linked BobcatCard also comes with Zero Liability protection at no extra cost, which means you will be reimbursed for any promptly reported unauthorized card transactions.
Reporting your lost or stolen linked BobcatCard
Contact your school
Report your lost or stolen BobcatCard by logging in with your NetID and password at get.cbord.com/txstate.
You may also report your card as lost or stolen at the ID Services office in the LBJ Student Center, room 2-9.1.
Any deactivated card cannot be reactivated, even if found, and you will need to have a replacement card issued at ID Services.
There is currently a $20 fee for a replacement BobcatCard.
Contact Wells Fargo
If your card is linked to a Wells Fargo account, immediately contact Wells Fargo 24/7 at 1-800-TO-WELLS (1-800-869-3557). Wells Fargo accepts Telecommunications Relay Services calls. For TTY/TTD, call 1-800-877-4833.
Link your new card
Once you have your new card, speak to a Wells Fargo banker to have it linked to your checking account.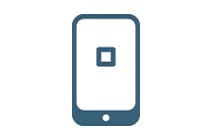 Wells Fargo Mobile®
Bank virtually anytime, almost anywhere on your smartphone or tablet. Manage your account, make deposits, check balances, and send and receive money on the go.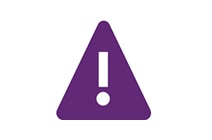 Account Alerts
Set up text and email alerts to notify you about activity that's important to you, such as a low account balance or when a direct deposit is available in your account.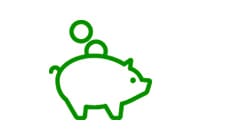 Budget and Savings Tools
Use our helpful tools to start tracking your purchases and payments, create savings goals, and develop healthy money habits to last a lifetime.


Learn financial basics with our Hands on Banking® educational website:
Financial Education
Find valuable tools and tips for building good money habits to help you spend and save wisely. Get advice and insights on managing your money, including the benefits of budgeting and how to manage expenses.