You've worked hard to make your business successful. When you're thinking about what comes next for what may be your single largest asset, we can help guide you at every stage of ownership.
What are your options for transitioning your business?
We'll work closely with you to identify and implement a business succession strategy that helps meet your needs, while planning for a smooth transition to the future owners. Our specialists can help you:
Transfer ownership to a family member
Sell to an employee or outside buyer
Use an Employee Stock Ownership Plan (ESOP) to transfer ownership
Manage transition issues, including critical staff retention or family dynamics
Assess estate planning strategies and work with you and your tax and legal advisors to address tax considerations
Do you own an interest in a privately held company?
Owning and inheriting interests in a closely held (private) company can make estate planning especially complex. We work with clients who hold private entity interests in a trust or estate as owners, grantors, and/or beneficiaries of:
Partnerships
Family limited partnerships or limited liability companies (LLCs)
S or C Corporations
We can work with you to determine the value of your holdings, how to help maximize them, and if desired, provide professional management on your behalf in trust.
You may be interested in...
Prepare the Next Generation for the Family Business
Preparing the next generation to take over a family business is not easy — statistically, only one in three family businesses transition successfully to the next generation, according to Family Business Institute. It's important to understand the reasons why as you navigate your own transition journey.
8 best practices to prepare the next generation for the family business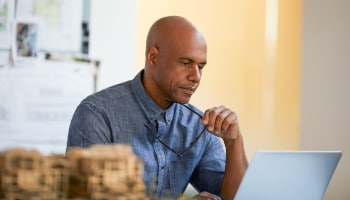 Which Business Transition Option Is Right for You?
Each transition option has its pros and cons. Understanding each option and how it aligns with your goals is key in determining which transition option to pursue.