You've worked hard to make your business successful. When you're thinking about what comes next for what may be your single largest asset, we can help guide you at every stage of ownership.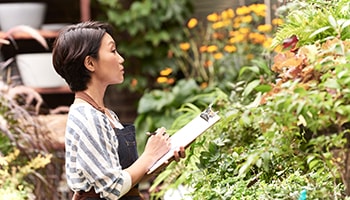 Manage Your Business Interests

Closely held business interests are unlike any other asset and often present unique challenges and opportunities. We can help assess and potentially enhance their value, handle their day-to-day management, and develop tax-efficient estate planning strategies.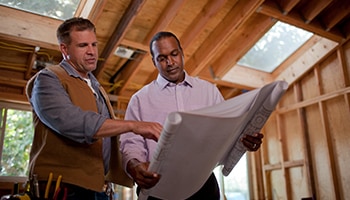 Plan Your Exit Strategy
Whether you're looking to transfer your business to your family, employees, or sell to an outside buyer, our experienced professionals can help you assess and implement the right path for you. 
What are your options for transitioning your business?
We'll work closely with you to identify and implement a business succession strategy that helps meet your needs, while planning for a smooth transition to the future owners. Our specialists can help you:
Transfer ownership to a family member
Sell to an employee or outside buyer
Use an Employee Stock Ownership Plan (ESOP) to transfer ownership
Manage transition issues, including critical staff retention or family dynamics
Assess estate planning strategies and work with you and your tax and legal advisors to address tax considerations
What is your business worth?
An objective valuation of your business is critical when planning to buy, sell, transfer, or gift. It can also be beneficial for making informed decisions around debt financing or estate planning. Our professional appraisers are members of the American Society of Appraisers (ASA) and consider multiple factors that can impact your business's value, including:
History and financial outlook of your company
General economic conditions
Review and analysis of your company's industry
Identification of comparable companies and transactions
Cash flow capacity
Control and marketability factors
Are you considering a sale of your business?

Mergers & Acquisitions (M&A) services offered through Wells Fargo Advisors
Our Business Sales and Advisory team of professionals has the business acumen, negotiating skills, and M&A transactional experience to help you navigate a complex, structured sales process. Our comprehensive range of M&A advisory services covers every aspect of selling your business, including:
Understanding and explaining what makes your company valuable
Identifying and contacting potential buyers
Soliciting offers to maintain a competitive process
Evaluating and negotiating terms of a transaction
Working with your legal and tax advisors to close the deal
Do you own an interest in a privately held company?
Owning and inheriting interests in a closely held (private) company can make estate planning especially complex. We work with clients who hold private entity interests in a trust or estate as owners, grantors, and/or beneficiaries of:
Partnerships
Family limited partnerships or limited liability companies (LLCs)
S or C Corporations
We can work with you to determine the value of your holdings, how to help maximize them, and if desired, provide professional management on your behalf in trust.