We passionately support your financial needs with exceptional service delivered by a personal relationship manager, a dedicated support team, and an elevated digital experience.
As a client of The Private Bank, you have direct access to some of the highest caliber resources and people in the financial industry providing valuable research, custom solutions, and highly tuned strategies for complex and multi-generational family wealth. 
A team built around you
Our team-based approach helps facilitate communication among the key professionals who work together to help you achieve your goals. Combining the talents of specialists with the advisors who may already serve your family, provides you with a comprehensive and tailored wealth management plan.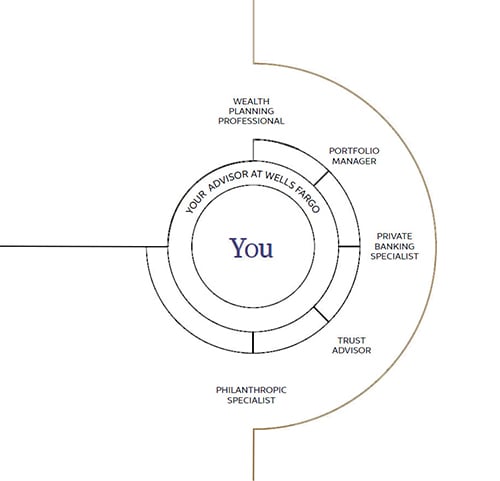 Relationship manager
Your personal advisor will serve as your relationship manager, your primary contact, and can coordinate a broader team of specialists to help serve your financial needs.
Experienced specialists
Our seasoned professionals are available to help meet your goals across multiple financial disciplines by crafting custom strategies in the areas of:
The Private Bank Service Team
As an extension to the personal service you receive from your relationship manager, you have access to a dedicated service team 24 hours a day, 7 days a week.  This team of licensed specialists is available to you at any time.