While your personal advisor knows you best, managing your wealth is a collective endeavor.
To provide the custom solutions and highly tuned strategies necessitated by complex, multi-generational family wealth, your advisor will use their knowledge of your unique situation to connect you with seasoned professionals bringing decades of experience to bear across a wide range of specialties.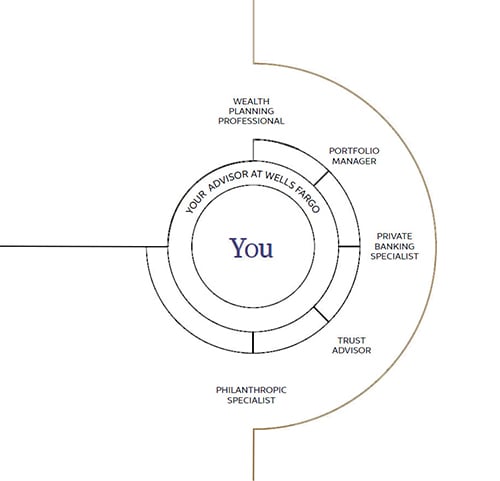 Experienced specialists
Providing solutions tailored to you may involve more than than just us—and more than than just you. Your hand-assembled team will also work closely with advisors who may already be serving your family to find the opportunities that spring from a deep understanding of your objectives. That team will then work together to craft custom strategies in the areas of:
No matter your goals, we can assemble a team to help you reach them.