Off the shelf is never on the table
Significant wealth comes with significant complexity, and effectively managing it takes more than the standard slate of services. Our advisors have supported the needs of individuals, multi-generational families, family offices, and institutional investors for decades, plotting a clear path through the intricacies of wealth with specialized experience, deep industry knowledge, and precisely crafted solutions.
For your advisor, getting to know you is step one; your goals, your needs, and everything that uniquely makes your situation yours. And then they get to work, crafting a wealth management solution that feels boutique, while backed by the resources of one of the world's largest financial institutions. There's really no other way to do it, because when it comes to your wealth, there's just one way to manage it—yours.
A wealth of opportunity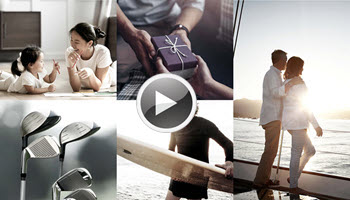 Honors and awards
Recognized by wealth industry peers and leaders, we have recently received the following awards:
Best Global Private Bank for Philanthropy Services — Professional Wealth Management and The Banker
Best Wealth Counselling offering —Family Wealth Report Awards 2021