First We Listen
Your wealth plan should be as unique as you are, so our first objective is to meet face to face and gain a deep understanding of who you are and what you value. This begins our discovery process. It's a key component to how we administer over $1091 billion in client assets and deposits. It not only helps to identify your priorities, but often unlocks new insights and opportunities. 
Then We Get to Work
Once we have a deep understanding of your goals and priorities, we can assemble a team uniquely attuned to the mix of experience you need. Your Wells Fargo Private Bank team will work closely with your attorney, accountant, and any other outside advisors to help enable truly holistic solutions supporting every aspect of your financial goals.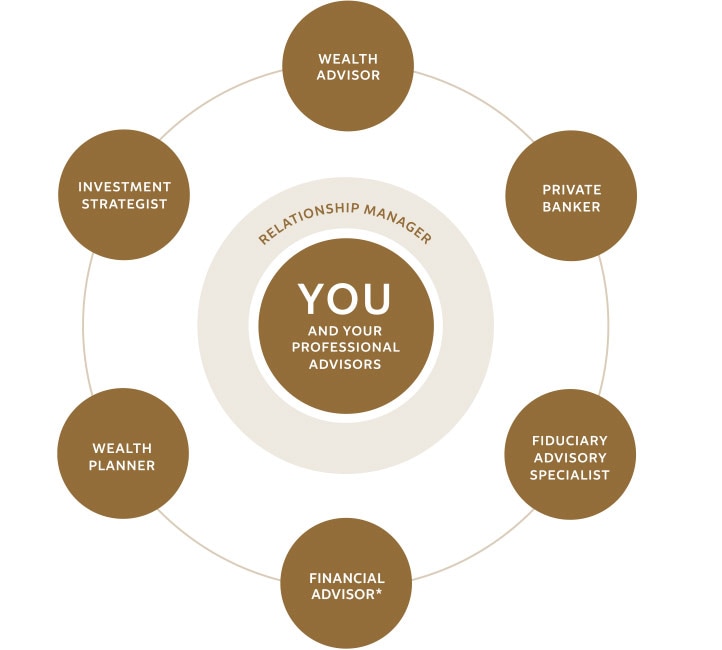 *Financial Advisors are employees of Wells Fargo Advisors. All other mentioned roles are employed by Wells Fargo Bank, N.A., the banking affiliate of Wells Fargo & Company.
Our dedicated specialists can guide you in the areas of:
Investment and Asset Management
Family Wealth and Culture Services