The importance of your credit, debt, and savings in buying a home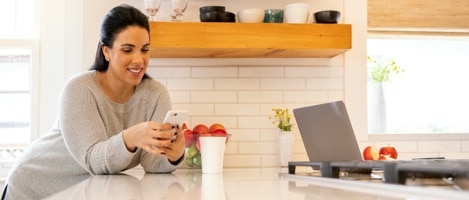 Before you decide to buy a home, check your credit score, your debt, and your savings. Those three pieces of financial information may have a big impact on your ability to qualify for a loan, get a competitive interest rate, and buy the home you want.
What parts of my finances does a mortgage lender review?
A lender will check your credit score and history, your debt-to-income ratio, which is a measurement of the amount of debt you have compared to your income, and take a general look at how much money you have in checking and savings accounts in order to be confident you'll be able to pay for your mortgage, taxes, and other costs associated with buying a home. 
Learn more about your finances and how they impact buying a home
How much does home maintenance cost per year?
Is my credit score high enough to buy a house?
Credit scores range from a low of 300 to a high of 850. While there's no magic credit score that will guarantee you will be approved for a mortgage, generally speaking, the higher your credit score, the more borrowing options you may have.
Learn more about credit scores
How can I reduce my debt so I can buy a house?
There are several ways to reduce debt, including decreasing your spending on non-essential items. Another option is to put money that you may not have already budgeted for, such as a tax refund, toward larger payments on your debt.
Get more tips on improving your finances
More help for your journey

You're ready to become a homeowner. Now it's time to think about how that impacts your budget.