Where are you in your homebuying journey?

Choose your path and we'll guide you through the mortgage process

Mortgage calculators and tools

Mortgage interest rates can vary based on your circumstances. Use our mortgage rate calculator to get customized rates and monthly mortgage payments.

Thinking of buying — how much house can I afford?

Start by asking yourself, how much mortgage can I qualify for?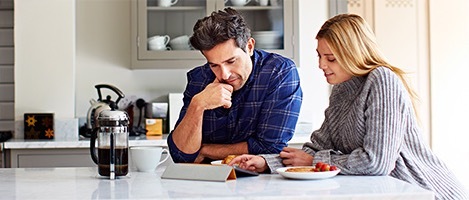 Explore what you can afford
Use our home affordability calculator to explore how much you may be able to borrow.
Prequalify for a mortgage
Have us contact you to see how much you may be able to borrow. Starting a relationship now will also help you save time down the road.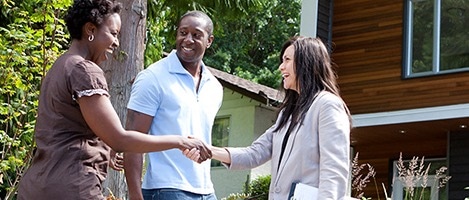 What are your mortgage options?
Use our mortgage calculator to compare and revise loan scenarios based on your needs.
Understand mortgage types
Wondering what an FHA loan is, or curious if a fixed or adjustable rate mortgage (ARM) might be a good fit for your needs?

Actively shopping – get a mortgage preapproval

Get preapproved to make your home purchase offer stronger

 A preapproval shows sellers you're a serious buyer. Plus, you'll get a better idea of your potential loan amount, monthly payment, and interest rate.

You've found a home you love — apply for a mortgage.

We'll guide you through the loan process, so you know what to expect every step of the way. Plus, if you're enrolled in Wells Fargo Online®, you can use your username and password to prefill some of your application information.

Apply for a mortgage
Set aside around 30 minutes – you'll need to have detailed financial information handy and consent to a credit check. Short on time? You can start now and finish your saved application later. 

Already applied?
Our simplified online application lets you know what to expect every step of the way – and it's available for most loans. Ask us for details.