Mortgage Prequalification

Three minutes.
Six questions.
Zero credit impact.
Prequalify now to know your estimated mortgage rate and see how much you could borrow.  
Get prequalified
‍
Getting prequalified is a quick and simple way to find out how much you could borrow to buy a home
Benefits of a mortgage prequalification
Mortgage prequalification is a simple process that uses your income, debt, and credit information to let you know how much you may be able to borrow.  Getting prequalified before you shop for homes can help you:
Focus your search.  Establishing your price range up front means you can target the right homes within your budget.
Move forward confidently.  When it's time to make an offer, you'll have the confidence of knowing you can back it up.
Know your options.  Seeing the loan amount, interest rate, and monthly payment you could qualify for means you'll be able to make the mortgage decision that works best for you.
How to prequalify for a home loan online
Getting prequalified online is quick and simple. Just visit our secure mortgage qualification calculator and provide the following information
The city and state where you are looking to buy
Estimated purchase price and down payment
Annual income
Date of birth, current address and contact information
We'll use that information, along with your credit rating and monthly debt, to calculate the loan amount, interest rate, and monthly payment you could qualify for—all in just a few minutes without affecting your credit score.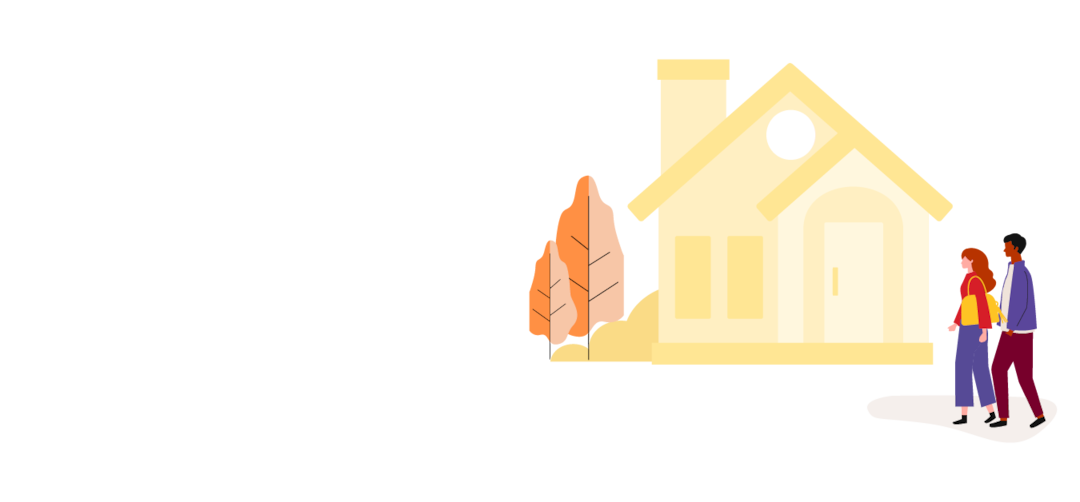 Ready to start looking for your home?
Current Wells Fargo customers have exclusive access to a one-stop real estate shopping tool.  Start your home search now.
Does mortgage prequalification affect my credit score?

No. When we check your credit for a mortgage prequalification, it's considered a "soft" credit inquiry, which does not affect your credit score.

If you decide to move forward after prequalifying, we'll ask your permission before doing a "hard" credit inquiry later in the process.
Do I need to provide paystubs or other documents for loan prequalification?

No documents or fees are required for a mortgage prequalification. That's one reason why a prequalification is just an estimate: it's based on financial information that hasn't been documented and verified.

Later on, if you decide to complete a full mortgage application, your home mortgage consultant and loan processor will let you know exactly what documents to provide.
What's the difference between prequalification and preapproval?

Prequalification and preapproval actually have more similarities than differences:

Neither comes with any fees or obligations.
Neither one is a commitment to lend.
Both provide an estimate of how much you could borrow to buy a home.
Both base that estimate on factors like your debt-to-income ratio, how much you have for a down payment, and your credit history.

The key difference is that a preapproval is a more accurate and reliable estimate based on a more complete view of your credit. That's because when you prequalify, we perform a "soft" credit inquiry, which gives us information about your credit history and monthly debts, but this doesn't provide as much detail as a "hard" credit inquiry, which is required for a preapproval.

Your preapproval also comes with a PriorityBuyerSM Preapproval Letter that you and your agent can give to sellers when you make an offer, so they know you're a serious buyer.

If you're not sure which option is right for you, start by getting prequalified online. It only takes a few minutes, and afterward you can easily take the next step and let us know you'd like to get preapproved.
How long does prequalification for a home loan last?

A prequalification doesn't come with an expiration date. On the other hand, the more time that passes after getting prequalified, the more likely it is that something could change that affects your estimated loan amount.

When you get prequalified, we estimate how much you could borrow based on your income, debts, credit, and down payment amount at that moment in time. If all those things stay the same, the amount you qualify for shouldn't change dramatically.

If things do change, don't worry — you can always come back and repeat the process to double check your results. Getting prequalified online with Wells Fargo is quick and simple, costs you nothing, and doesn't affect your credit score, no matter how many times you do it.
‍
Talk to a mortgage consultant
Call us
1-888-446-2350
Mon – Fri: 7 am – 8 pm
Sat: 8 am – 6 pm
Central Time
Marque 9 para recibir atención en español.
Let us contact you
Enter your contact information to have a mortgage consultant call you.
Powered by ComeHome.
A PriorityBuyer® preapproval is based on our preliminary review of information provided and limited credit information only and is not a commitment to lend. We will be able to offer a loan commitment upon verification of application information, satisfying all underwriting requirements and conditions, and property acceptability and eligibility, including appraisal and title report. Preapprovals are subject to change or cancellation if a requested loan no longer meets applicable regulatory requirements. Preapprovals are not available on all products. See a home mortgage consultant for details.
Wells Fargo Home Mortgage is a division of Wells Fargo Bank, N.A.
QSR-0423-04791