4 costs tied to making an offer on a home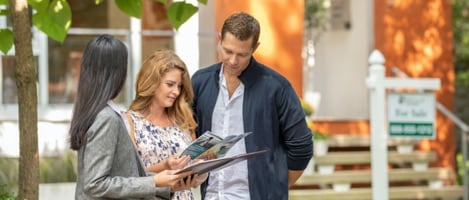 Budget for a few things that you'll need to pay for between the time you place your offer on a home and your closing date. These things include the following: an earnest deposit, a home inspection, an appraisal, and homeowners insurance. Cost of these services may vary. 
View Article
What's the difference between prequalification and preapproval?
While both can help you understand how much you may be able to borrow, preapproval involves a more thorough look at your finances and credit information. It can be a signal to sellers that you're serious about purchasing a home.
Learn more about prequalification and preapproval
Why do I need homeowners insurance?
What's an earnest deposit?
An earnest deposit is money that you typically pay into a third-party account to signify your intent to purchase a specific home. Typically, if you move forward with the purchase, that money is applied to closing costs.
Learn more about costs related to purchasing a home
What happens if my mortgage application is denied?
There could be several reasons your loan application is denied, including incomplete information or paperwork. A home mortgage consultant can help you through the process and determine if you need to reapply for a different type of loan or if other solutions are available.
More help for your journey

Closing
You're taking the final steps to achieve your goal.