Finding the mortgage and lender to fit your unique needs and preferences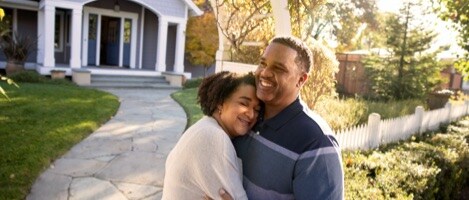 You have a lot of options when it comes to choosing a lender and mortgage that is right for you. This quiz may help you identify the factors — emotional or logistical — that may be the most important to you when it's time to choose your lender. 
What loan is best for me?
There are several factors that impact what loan might work best for you. Consider whether a fixed or adjustable interest rate might make sense, as well as how much you have available for a down payment. A home mortgage consultant can help you determine whether you qualify for specialty programs, such as a Veterans Affairs home loan.
Take our quiz to learn about loan types
What other costs are part of my mortgage?
Your monthly mortgage payment typically will include principal and interest on the mortgage, as well as homeowners insurance and property taxes if your mortgage payment includes escrow. Depending on your down payment and loan type, you may also have to pay private mortgage insurance as part of your monthly mortgage payment.
Watch a video on the components of a mortgage payment
Who should I choose for my mortgage?
You have many choices for a home loan, including banks, credit unions, independent mortgage brokers, and online lenders. Each has certain benefits—understanding them may help you choose the lender that's best for you.
Who can help me find the right mortgage for me?
More help for your journey

Mastering the mortgage process
Being prepared may relieve concern about knowing what you need to do as you choose your home.