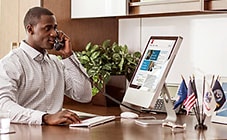 Join our team
At Wells Fargo, we're committed to employing 20,000 veteran team members. We value the leadership, discipline, and skills you've gained through your service to our country. Let's talk about turning your military experience into a great civilian career.
Financial education
Hands on Banking® for Military is a free financial education program that helps servicemembers and  veterans meet their unique needs from developing spending plans and managing career transitions to retirement.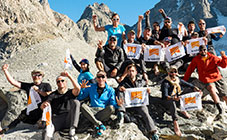 Wells Fargo Stories
See inspiring stories about Wells Fargo's ongoing support of service members, veterans, and military families in our communities.
Connect and serve
Team Red, White & Blue provides veterans with local programming to fuel their lasting fulfillment. Team RWB physical and social activities increase veteran health and wellness while creating deep community connections.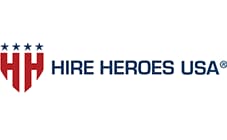 Career preparation
Hire Heroes USA provides personalized career preparation assistance to transitioning US military members, veterans, and military spouses at no cost, empowering them to succeed in the civilian workforce.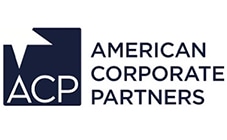 Mentoring services
ACP's free Mentoring Program connects post-9/11 service members with corporate professionals for yearlong, one-on-one mentorships. Since 2008, ACP has helped more than 12,000 transitioning veterans achieve their professional development goals.