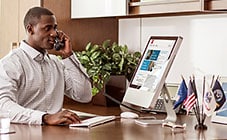 Join our team
Our dedicated team of Military Talent Liaisons are committed to recruiting, counseling, and advocating for military job seekers. Candidates can connect with our team of Military Talent Liaisons for coaching on their career journey by emailing us at militaryrecruiting@wellsfargo.com. Liaisons will support candidates with a variety of job seeker resources (i.e., developing a transition strategy, crafting a compelling resume, skills gap analysis, and interview performance).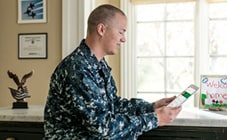 Financial education and resources
We are committed to helping you gain financial knowledge and skills that can help you manage all stages of life, including PCS and deployment.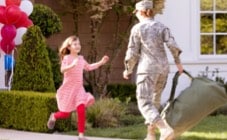 Wells Fargo Stories
See inspiring stories about Wells Fargo's ongoing support of service members, veterans, and military families in our communities.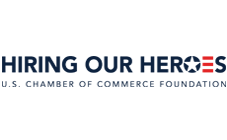 Find meaningful employment
The U.S. Chamber of Commerce Foundation's Hiring Our Heroes (HOH) is a nationwide initiative to help Veterans, transitioning service members and military spouses find meaningful employment opportunities. Hiring Our Heroes provides a variety of tools such as a resume builder, a corporate fellowship program and a career planning tool, along with several hiring events across the U.S each year.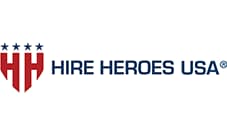 Career preparation
Hire Heroes USA provides personalized career preparation assistance to transitioning US military members, veterans, and military spouses at no cost, empowering them to succeed in the civilian workforce.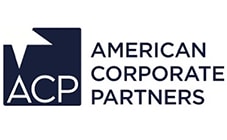 Mentoring services
ACP's free Mentoring Program connects post-9/11 service members with corporate professionals for yearlong, one-on-one mentorships. Since 2008, ACP has helped more than 12,000 transitioning veterans achieve their professional development goals.
Home Donation/ Housing Affordability
Home is a sanctuary. Having a safe and affordable place to call home is an essential pathway for wellness, dignity, and economic opportunity. It is a great honor for Wells Fargo to serve members of the military and help them achieve sustainable housing. Since 2015, the Wells Fargo Foundation has provided more than $31 million in grants to support sustainable housing and homeownership for veterans through a suite of several programs.
Wells Fargo's NeighborhoodLIFT® programs help people achieve homeownership through down payment assistance and homebuyer education. Our collaboration on NeighborhoodLIFT with NeighborWorks America has resulted in helping veterans across the country achieve the dream of homeownership by providing down payment assistance grants. To date, over $7 million in grant assistance has been provided, resulting in more than 525 veterans having purchased a home. In collaboration with the Military Warriors Support Foundation, Wells Fargo donates homes and vehicles to wounded veterans, who also receive financial mentoring.
Since 2012, Wells Fargo has donated more than 400 homes valued at over $60 million to support veterans and their families in all 50 states.
Veteran Scholarships
Wells Fargo is strongly invested in supporting our nation's veterans, including a commitment to assist them in completing postsecondary education programs to help them return to, and succeed in, a competitive job market.
Since 2016, Wells Fargo and Scholarship America® have collaborated on the Wells Fargo Veterans Scholarship Program and the Wells Fargo Veterans Emergency Grant Program. Both programs are administered by Scholarship America®. Over the last five years, Wells Fargo and Scholarship America have awarded 137 scholarships and 233 emergency grants.