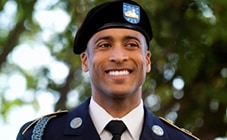 Banking services designed for you 
We're here to serve you with an array of financial services—whether you're on active duty, a disabled veteran or retired.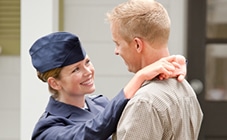 Mortgage services
Whether buying your first home, refinancing your current home, or responding to Permanent Change of Station (PCS) orders, Wells Fargo can help with special financing programs.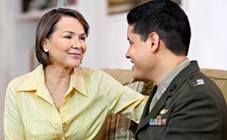 Careers and career transition
We are committed to hiring and retaining military veterans, veterans with disabilities, and active military personnel. We support our uniformed services team members with a variety of jobs for veterans, as well as confidential resources and career guidance. 
Tip

Find out more about Wells Fargo's SCRA Commitments. Learn More
We are committed to you
At Wells Fargo, we are dedicated to supporting veterans in obtaining long-lasting, sustainable housing and career transition, and provide financial education for all those who serve. Through programs and sponsorships, we're also in your neighborhood, working with you to help improve and grow your community.
Financial education
For wherever you are in your military career
Take charge of your financial future with help from our financial education program. You'll find all the basic tools and information you need — whether you're looking to invest, finance an education, or simply get smarter with spending. 
Your VA benefits

On the eBenefits website, you can apply for benefits, access payment history, and more. 
VA loan certification

Apply for VA Home Loan Certificate of Eligibility.