Enjoy the flexibility of a revolving line of credit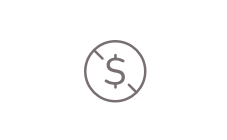 Skip the fees
No appraisal fees, no escrow, title policy, or lender closing costs, and annual fee waived the first year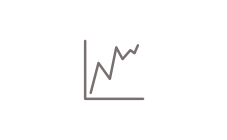 Easy Access to funds
Telephone or online transfers to your Wells Fargo Business Demand Deposit Account (BDDA) with unlimited draws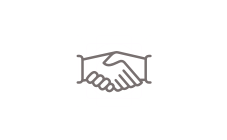 Rate and fee match assurance
Get $200 if we can't match a written competitor offer on rate and fee combination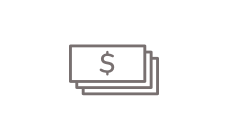 Invest in your business
Fund property improvements, expand your business, or purchase large equipment


Additional information
Credit line from $50,000 to $500,000
Credit line up to 75% loan-to-value
Second lien position available on most property types
Open to small business owners and real estate investors
A 5-year revolving credit option that provides the flexibility of unlimited draws as needed, up to a specific credit limit.
Eligible properties
To qualify for a Commercial Real Estate Equity Line of Credit, you must have an eligible property type, such as: 
Office
Retail
Warehouse
Light industrial
Mixed-use property
Multi-family (5+ units)
Commercial condo (first lien position only)
Special purpose (first lien position only)
Generally accepted special purpose
Auto repair/auto body/car wash
Convenience store
Dental or medical facility
Funeral home/crematorium/mortuary
Gas station (up to 10 years old)
Health club/gym
Ice or roller skating rink
Movie theater
Parking garage
Refrigerated warehouse
Restaurant
School (non-public, daycare, or preschool)
Self-storage facility
Skilled nursing or assisted living facility
Frequently asked questions
Application process
Who is a Commercial Equity Line of Credit good for?
Small business owners and real estate investors can use the Commercial Equity Line of Credit to borrow against the equity in commercial property to meet both short and long-term business needs and to take advantage of unexpected business opportunities. Many property owners use the line of credit for items such as working capital, inventory purchases, business improvements, and large equipment upgrades.
How do I apply?
Get started here
to have a Commercial Real Estate consultant contact you. You will be contacted by phone no later than the next business day.
What information will I need when I apply?
Information about each individual, the business entity (if any), and real estate specific information will be needed at application, such as contact information, tax payer identification or social security number, business information (start date and type), and information about your property (property type, usage, etc.). 
If the property is owned by individuals, all owners must be represented on the application. For property owned by a business entity, all owners who have 25% or more ownership must apply, and a minimum of 51% of the business ownership must be represented on the application. At the time of application, applicants will be provided a checklist of required documentation for each individual and the business.
What happens after I apply?
After you complete the application and submit the required financial documents, an underwriter will provide a lending decision. If your application is conditionally approved (approved, pending outstanding items such as appraisal, insurance validation, etc.), a Wells Fargo Commercial Real Estate Consultant will contact you to discuss financing options and help guide you through the loan process. If your application is not approved, you will be sent a letter within 10 to 15 business days with an explanation.
Is property insurance required?
As a part of the application process, we will verify that you have standard property insurance. If certain environmental hazards are present or if the property is located in a flood zone, environmental or flood insurance may be required to obtain credit.
Interest rate and fees
How is the interest rate determined?
The interest rate on lines of credit will be variable and tied to the Wells Fargo Prime Rate. Once all required financial documents are completed and received, your spread over prime rate will lock for 90 days.
Your spread over prime rate will be determined as a part of our approval process and will be based on several factors, including your personal credit history, the line amount, term selected, property type, and lien position.
What is the definition of Prime Rate?
In general, most Wells Fargo loans use the Wells Fargo Prime Rate as a base rate. The Wells Fargo Prime Rate is similar to (but not always the same as) the prime rate quoted in the Markets section of The Wall Street Journal website.
What happens when I'm conditionally approved?
Upon a conditional approval, a deposit is required when you accept the offer.
Up to $250,000 requires a $500 deposit
Over $250,000 requires a $1,000 deposit
If the line of credit closes, the deposit will be credited toward any applicable fees, and any unused portion will be refunded upon booking. The deposit will not be refunded if the line of credit transaction does not close.
What fees do I need to pay for the Commercial Equity Line of Credit?
Origination:
1% origination fee at closing
Annual:
No fee for the first year
After the first year, 0.25% of the line amount will be assessed during the 5-year draw period (with a minimum of $250 and maximum of $1,000)
Is there an early closure or pre-payment fee?
If you pay off and close your line of credit within the first three years, there is a $3,000 early closure fee. After three years, there is no fee.
Not finding what you're looking for?
Visit the commercial real estate home page to explore other products.
For account maintenance
1-800-225-5935