Ways to potentially pay down your mortgage faster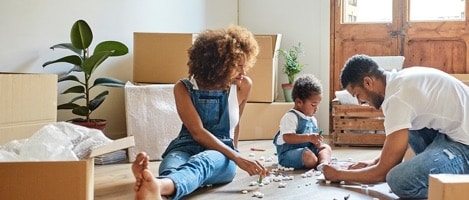 By rounding up your monthly principal and interest payment or by considering biweekly payments rather than monthly, you may be able to save on the amount of interest you pay over the life of your mortgage. However, you may also want to consider whether making extra payments on your mortgage is the best use of your money, as opposed to paying off a high interest credit card or boosting your emergency savings.
Do I get a tax break for owning a home?
You may be able to deduct interest you pay on your mortgage loan, as well as a portion of your property taxes, depending on your tax circumstances. Consult your tax advisor.
Read more about homeownership and taxes
What is home equity? Do I have it?
Home equity is essentially the difference between the value of your home and the principal amount you owe on your mortgage. If you have equity, you may be able to set up a home equity line of credit, which is money a bank will lend you that you can use for repairs to your home or other expenses.
What happens if I can't pay my mortgage?
If you run into a financial challenge, reach out to your lender — they will work with you to determine a solution. You should have access to tools and programs that can help prevent foreclosure.
Read more about the 'what ifs' of being a homeowner
Get tips for how to manage your finances during a crisis
What is foreclosure?
A foreclosure is when you are unable to keep up your mortgage payments and, as a result, your lender takes possession of your property. Lenders must wait until your loan is more than 120 days delinquent before making the first notice of foreclosure filing.
Read more about the 'what ifs' of being a homeowner
Get tips for how to manage your finances during a crisis
More help for your journey