Prepare for the unexpected

4 steps to manage unexpected expenses
‍
Emergencies happen
These four steps can help you weather the financial impacts
Step 1: Find ways to stretch your budget
With certain expenses, you may be able to request a payment plan.
Payment plans divide the total cost into smaller payments over time — sometimes with additional interest. Many different service providers offer such plans, so be sure to ask.
If a temporary boost to your spending power would help, you might also:
Request a higher credit card limit if you can repay the amount quickly
Seek a paycheck advance from your employer, if available
Ask about temporary payment reductions on your existing loans or credit cards
Step 2: Consider new borrowing options if necessary
In some cases, you may wish to apply for a new credit card or personal loan.
For credit cards, look for options that offer a 0% introductory APR and a competitive ongoing interest rate.
The Personal Loan Rate Checker tool for new personal loans can show Wells Fargo customers personalized rate and payment terms without affecting your credit score.
Credit cards may be a better option for smaller expenses that can be quickly repaid, while personal loans are generally better for larger expenses with a longer repayment period.
Borrowing can be a big undertaking, so remember to consider the decision carefully and make sure you can safely manage your new monthly payments.
Step 3: Be cautious about liquidating investments
Proceed with caution if you are considering liquidating or borrowing against investments, stocks, educational accounts, or retirement plans like a 401(k) or a 403(b).
Remember that it takes years for these investments to grow, and it may not be easy to rebuild these accounts if funds are withdrawn early.
Also, know that some types of investment accounts may have early-withdrawal penalties and unexpected taxes.
For any investment account, consult with a financial advisor or tax professional about any other impacts of removing your money early.
Step 4: Get your emergency savings ready for next time
Unexpected expenses could happen again, but you can prepare.
As a rule, you should aim to have six weeks of income saved for emergencies.
These savings can be used whenever you have an unexpected expense. Just be sure to replenish those savings anytime they're used.
It's okay if you haven't started saving yet. Get started by slowly saving a paycheck's worth of income and keep going.
My Money Map is a financial tool that can help you track spending, savings, and budgets in one convenient location.
You're on your way to managing unexpected expenses. Up next: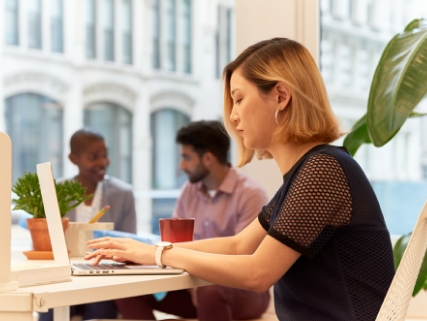 Where to go for emergency funds
Explore tips for gaining access to funds when you need it the most.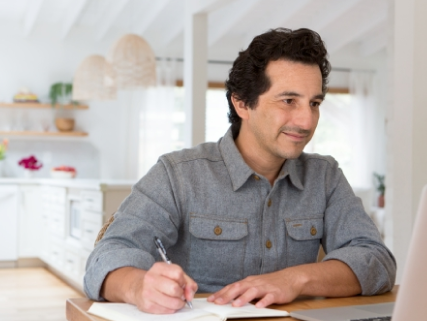 Overcoming difficulty making payments
Discover how to get back on track if you're struggling to make loan or credit card payments.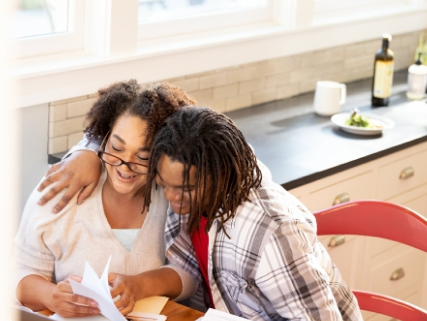 Saving for an emergency
While emergencies can't always be avoided, having emergency savings can take some of the financial sting out of dealing with unexpected events.
‍
Learn more about preparing for the unexpected
1. Requires a Wells Fargo savings account.
Investment and Insurance Products are:
Not Insured by the FDIC or Any Federal Government Agency
Not a Deposit or Other Obligation of, or Guaranteed by, the Bank or Any Bank Affiliate
Subject to Investment Risks, Including Possible Loss of the Principal Amount Invested
Investment products and services are offered through Wells Fargo Advisors. Wells Fargo Advisors is a trade name used by Wells Fargo Clearing Services, LLC (WFCS) and Wells Fargo Advisors Financial Network, LLC, Members SIPC, separate registered broker-dealers and non-bank affiliates of Wells Fargo & Company.
Deposit products offered by Wells Fargo Bank, N.A. Member FDIC.