Preparing for divorce
‍
4 financial steps to prepare your finances for divorce
Going through divorce can be overwhelming and may change many aspects of life, especially finances.
The divorce process rarely follows a straight line, but these steps may help:
Step 1: Get organized and gather key financial documents
To prepare for the legal process, it's important to gather your own copies of current and past financial statements to gain a full understanding of all the accounts you and your partner hold together, as well as individual accounts.
Some common documents may be related to your:
Assets: checking, savings, investment accounts
Property: home, land, vehicles
Debts: credit cards, lines of credit, mortgages
Household expenses: phone, Internet, insurance
Retirement accounts: IRAs, 401k plans, pensions
Step 2: Understand what you own and what you owe
Once you've gathered your key documents, determine what is owned, owed, and where changes may be necessary. Here are a few things to consider:
Determine whether you will retain or close joint or individual accounts.
Identify where name or address changes may be needed.
Determine if you need to establish any new individual accounts. Note that some accounts may require re-qualification.
Review beneficiaries on all accounts for updates that may be needed.
Consider changing and securing your passwords and PINs on your individual accounts and cards.
Step 3: Know what bills are due and protect your credit
If you and your spouse share credit accounts, you may also share that debt — no matter who does the buying.
Remember that on-time bill payments make up 35% of your credit score.1 To protect your credit history, if possible, determine who will pay what and closely monitor that progress. Set up account alerts2 to ensure no payments are missed.
It's also wise to regularly monitor your credit report so you can spot any remaining accounts in your name, as you could be legally responsible for those debts as well.
Credit Close-Up® offers eligible Wells Fargo Online® customers complimentary access to their FICO® Score and credit monitoring alerts as well as personalized tips and insights.
Step 4: Create your go-forward budget
Since your income and expenses will likely change once your divorce is finalized, creating a new budget can help you feel more prepared.
Review current household expenses and identify items that could change such as childcare or insurance premiums that may increase post-divorce and ways to adjust.
If you need more help, our Budget Watch tool helps make it easier to set goals and notifies you when you're nearing your spending limit.
‍
Read more on this topic
Once you're financially prepared for divorce, take further steps to protect your finances. Up next: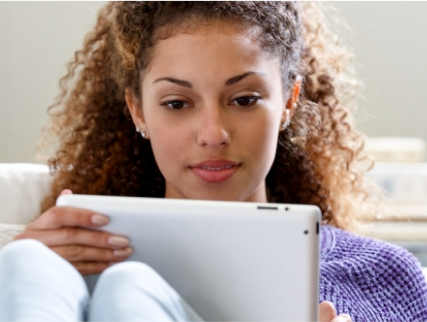 When to consider changing investment strategies
Thinking of buying or selling an investment? Asking these questions may help you make a rational decision.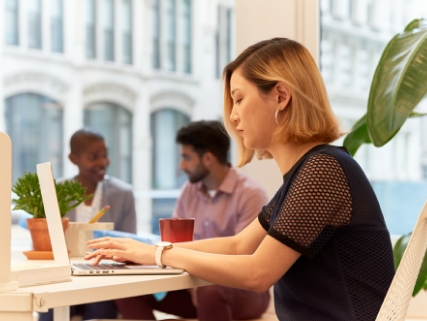 Where to go for emergency funds
Explore tips to help access funds when you need them the most.
1. Certain information provided by Fair Isaac Corporation, San Rafael, California.
2. Sign-up may be required. Availability may be affected by your mobile carrier's coverage area. Your mobile carrier's message and data rates may apply.
3. You must be the primary account holder of an eligible Wells Fargo consumer account with a FICO® Score available, and enrolled in Wells Fargo Online®. Eligible Wells Fargo consumer accounts include deposit, loan, and credit accounts, but other consumer accounts may also be eligible. Contact Wells Fargo for details. Availability may be affected by your mobile carrier's coverage area. Your mobile carrier's message and data rates may apply.
Please note that the score provided under this service is for educational purposes and may not be the score used by Wells Fargo to make credit decisions. Wells Fargo looks at many factors to determine your credit options; therefore, a specific FICO® Score or Wells Fargo credit rating does not guarantee a specific loan rate, approval of a loan, or an upgrade on a credit card.
4. Requires a Wells Fargo savings account.
5. Terms and conditions apply. Setup is required for transfers to other U.S. financial institutions, and verification may take 1 – 3 business days. Customers should refer to their other U.S. financial institutions for information about any potential transfer fees charged by those institutions. Mobile carrier's message and data rates may apply. See Wells Fargo's Online Access Agreement for more information.
Investment and Insurance Products are:
Not Insured by the FDIC or Any Federal Government Agency
Not a Deposit or Other Obligation of, or Guaranteed by, the Bank or Any Bank Affiliate
Subject to Investment Risks, Including Possible Loss of the Principal Amount Invested
Investment products and services are offered through Wells Fargo Advisors. Wells Fargo Advisors is a trade name used by Wells Fargo Clearing Services, LLC (WFCS) and Wells Fargo Advisors Financial Network, LLC, Members SIPC, separate registered broker-dealers and non-bank affiliates of Wells Fargo & Company.
FICO is a registered trademark of Fair Isaac Corporation in the United States and other countries.
Deposit products offered by Wells Fargo Bank, N.A. Member FDIC.