Expanding your family
‍
4 steps to budgeting for a new baby

Expanding your family is an exciting milestone, and one that also comes with extra expenses.
Creating a plan can help you feel more financially prepared for this major life event.
Step 1: Set a budget for your growing family
Just like your little one, your monthly expenses will grow over time, so it's important to outline a budget that allows you to plan for the short and long term.
As with any budget, the goal is to spend less than you earn, and find ways to save for the future. Start by separating your expenses into essentials and extras.
Pre-baby essentials would include things such as food, rent, utilities, or car payments.
Consider what essential expenses might increase with having a baby such as adoption fees, baby formula, childcare, diapers, or additional insurance coverage.
Looking at these categories ahead of time can help you understand where your money is going today and where you have opportunities to cut back on extras to make room for new expenses.
Visit our Budget Watch tool to set budget goals and get notifications to keep your spending on track.
Step 2: Create financial goals as a family
With a solid understanding of your budget, you can aim for new financial goals like building your emergency savings and reducing your debt.
You should aim to have six weeks of income saved in a separate savings account for emergencies. This will allow you to manage unexpected expenses without breaking your budget or missing other important payments.
Don't get discouraged if you don't have an emergency fund yet. Aim to save an amount equal to one of your paychecks and build your savings from there.
To get started, check out My Spending Report. This online tool can help you automatically track and sort what you spend and help you find new ways to save.
As you accomplish your goals, remember to celebrate them as a family. Recognizing your accomplishments will keep you motivated to stay on track.
Step 3: Identify other long-term needs and goals
Being a parent requires careful planning for the future. You may need to:
Compare your options to save for college.
Consider life and disability insurance.
Create a will or update your estate plan.
Start planning for retirement or legacy planning.
You don't have to figure all of this out immediately but keep these needs and goals in mind as you move ahead.
Step 4: Make it easier to manage your money
A growing family means more demands on your attention. The tools below may help make managing your money easier.
Bank on the go with the Wells Fargo Mobile® app1
From monitoring account activity and paying bills on the go to finding a nearby Wells Fargo branch or ATM, the Wells Fargo Mobile app helps you get banking done.
Account alerts2
Set up payment and balance alerts to help you monitor your account against fraud and keep you on top of your spending.
Now that you know the financial basics of expanding a family, let's dig deeper. Up next: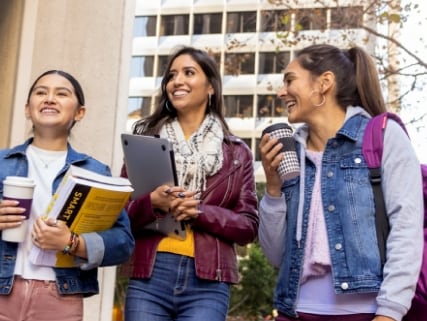 Saving for college
Discover ways to save for college using specialized college savings plans.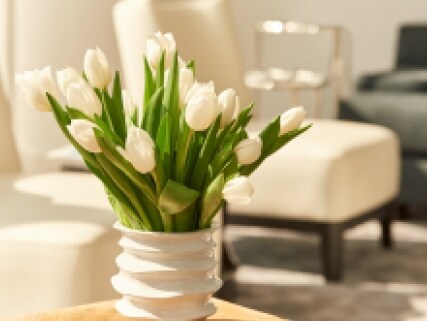 When to buy a home
Explore the factors driving whether or not it may be a good time for you to buy a home.
1. Availability may be affected by your mobile carrier's coverage area. Your mobile carrier's message and data rates may apply.
2. Sign-up may be required. Availability may be affected by your mobile carrier's coverage area. Your mobile carrier's message and data rates may apply.
3. Requires a Wells Fargo savings account.
4. Terms and conditions apply. Mobile carrier's message and data rates may apply. See Wells Fargo's Online Access Agreement for more information.
Investment and Insurance Products are:
Not Insured by the FDIC or Any Federal Government Agency
Not a Deposit or Other Obligation of, or Guaranteed by, the Bank or Any Bank Affiliate
Subject to Investment Risks, Including Possible Loss of the Principal Amount Invested
Investment products and services are offered through Wells Fargo Advisors. Wells Fargo Advisors is a trade name used by Wells Fargo Clearing Services, LLC (WFCS) and Wells Fargo Advisors Financial Network, LLC, Members SIPC, separate registered broker-dealers and non-bank affiliates of Wells Fargo & Company.
Insurance products are offered through non-bank insurance agency affiliates of Wells Fargo & Company and are underwritten by unaffiliated insurance companies.
Deposit products offered by Wells Fargo Bank, N.A. Member FDIC.