By Daniel Pfeiffer, Managing Director, Wells Fargo Channel Finance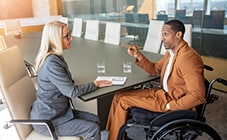 For decades, the order flows for information technology solutions were steady and predictable. Corporate and consumer sales followed regular patterns; manufacturers, resellers, service providers, and others ran their businesses with clockwork precision. 
Since the onset of the pandemic, however, business-as-usual has become anything but for the global IT industry. Three years in, IT companies (and their banks) are realizing some change is here to stay, bringing with it new realities for liquidity and working capital. 
Are pandemic-induced disruptions now permanent?
IT resellers, in particular, have been impacted by changing sales patterns and supply chain disruptions. 
The result? Greater financial stress from factors such as:
Holding inventory for longer periods of time
Difficulty sourcing key components
Rising liquidity costs
A typical order, for example, used to ship directly from the manufacturer to the buyer within a known timeframe, creating an efficient and cost-effective supply chain. Now, a single unavailable part can hold up a million order. It's forcing resellers to rethink their operations.
It's now common for resellers to: 
Hold inventory for weeks or months at a time
Manage full warehouses
Diversify supplier relationships to offset risks
Overcoming these new challenges takes more than acquiring new skills, improving customer service, and adjusting business models. IT resellers must also address the impact to their lines of credit and working capital.
Adequate liquidity more essential than ever 
The pandemic and its aftermath have created an environment that's more complex than anything previously experienced. Adequate liquidity now underpins everything from paying for warehouse space to extended order timeframes that complicate payables and receivables. 
It makes strong banking relationships crucial, to ensure necessary credit is available at competitive rates. 
Lenders want to know: 
How consistent is your order flow?
What processes are in place with buyers when supply chain delays occur?
How are you mitigating the risk of order cancellations?
Are you rethinking your business model and investing appropriately? 
In essence, financial teams want to see progress and strategic thinking as IT companies adapt to changing circumstances. 
How to survive—and thrive—in uncertain conditions
In many ways, surviving—and even thriving—means a "back to basics" approach for IT companies. Those who are doing best have refocused on their best customers, solidified relationships with suppliers, manufacturers, lenders, and other key partners, and doubled-down on seamless execution. 
It's also important to:
Be proactive. Seeing around corners isn't possible, but savvy businesses can pay attention to trends and make necessary adjustments quickly. It's smart to consider multiple scenarios and the potential business impacts of each. Then, as disruptions occur, work transparently with customers and creditors to provide assurances on delivery timeframes and payments, even if they're lengthy. Certainty is far more desirable to buyers and supply chain partners than in the past. 
Develop a flexible liquidity plan. Adequate capital is more essential than ever, but extending your line of credit is only part of the solution. Improving efficiency at payables and receivables, as well as strengthening working capital management, all play a role. Equity investment may be needed to help your IT business pivot. Whatever your situation, involve your finance sources and create a liquidity strategy customized for your business. 
Be thoughtful about expansion. Recent supply chain disruptions and surges in demand presented opportunities for IT companies to gain market share or add value in new ways. Some capitalized on these dynamic conditions, while others, unfortunately, overextended. Those IT providers who focused first on their core areas of expertise have seen sustainable long-term results. With more change coming, such as the impact of inflation on consumer and corporate IT spending, a measured approach will benefit most businesses. 
Work with the market leader in IT channel finance
As a market leader with more than 40 years industry experience, Wells Fargo provides a worldwide lens and broad network that can help IT resellers, manufacturers, service providers, and others navigate changing conditions. Reach out to your banker for real-world case studies, best practices and tailored guidance.