Committed to the financial well-being of Native communities
We're focused on working together with Native communities and tribal businesses to provide capital and financial services in order to help build a sustainable foundation now, and for many generations to come.
For the latest information on how we're supporting our customers and clients during this time, visit wellsfargo.com/coronavirus.
Introducing the Native Art Gallery card collection



The Native Art Gallery card collection was designed by talented, up and coming Native artists across the country to celebrate Native American culture. Which one will you choose?

It's easy for Wells Fargo customers to customize a card:


Select your eligible debit or prepaid card.
Select Native Art Gallery in the image library.
Select a design.
Customize your card
Card customization through the Card Design Studio service is currently not available on mobile devices.
Want to know more about our Card Design Studio service? Check out our Frequently Asked Questions.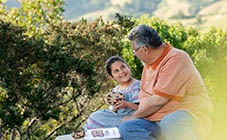 In 2018, we committed to investing $50 million over five years in national nonprofits throughout American Indian, Alaska Native and Native Hawaiian communities. Through consultation with tribal members and leaders, we are funding grants in the following areas:
Housing Affordability
Financial Health
Sustainability
Diverse Scholarships
Small Business Growth
If you are interested in learning more about our philanthropy efforts, please contact our philanthropy team, at AIANPhilanthropy@wellsfargo.com.
Indigenous Peoples Statement
We've been having ongoing discussions with tribal leaders to better understand the challenges of today, and how we can better work together. The Indigenous Peoples Statement is our commitment to you:
"We respect Indigenous Peoples' rights to determine their own way of life on their own lands, according to their time-honored cultures, traditions, and beliefs. We recognize the rights of these communities to meaningful and appropriate consultation regarding issues affecting their sacred lands and natural resources–traditionally owned or otherwise occupied and used–today and for future generations."
How the first Native American in space is inspiring students
The American Indian Science and Engineering Society is helping Native American students connect with STEM careers, thanks to support from Wells Fargo.
Generosity through food
The Makah Tribe has depended on the ocean for its food and livelihood for thousands of years. Now a new state-of-the-art fishing dock is helping establish economic stability for generations to come.
Affordable solar power to the people
Thanks to new solar panels made possible by GRID Alternatives and Wells Fargo, a member of the Rosebud Sioux Tribe in South Dakota has seen her utility bills drop significantly.
Increasing homeownership
First Nations Oweesta Corporation teamed up with Wells Fargo & Company to offer $500,000 home down payment assistance aimed at increasing U.S. homeownership opportunities for Native Americans.
Creating jobs through solar power
Wells Fargo commits $5 million to establish GRID Alternatives' Tribal Solar Accelerator Fund–supporting solar projects and job training in tribal communities.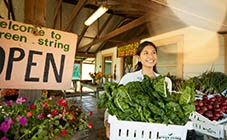 For over 50 years, Wells Fargo has served the financial needs of Native American and Alaska Native communities. As the leading provider of capital and financial services to tribes and tribal-owned enterprises, we have developed banking relationships with more than 400 tribal nations and business entities with approximately $2.5 billion in credit commitments and $2.5 billion in deposits.


No matter the size of your business, Well Fargo offers banking services, expertise, and guidance customized to help you meet your goals.


Wells Fargo Works for Small Business® — Explore the resources we have available for small business owners.
Commercial Banking — See what our deep industry experience, insights, and collaboration can do for your company.
Wells Fargo Business Online® — Not close to a branch? Discover what's possible with business online banking.


Our bankers have extensive experience working with tribal governments, tribal-owned enterprises and native-led non-profit organizations. To learn more, contact Dawson Her Many Horses, Native American Business Leader, at: nativebanking@wellsfargo.com.