Go Far Rewards offers more ways than ever to make great things happen. Your everyday purchases can add up to unique trips, merchandise, charitable donations, and more. With a Wells Fargo rewards-based credit card, you can earn Go Far Rewards on virtually all purchases, from filling the tank with gas, to stocking up on groceries, or dining at a favorite restaurant. You can also earn rewards on big-ticket purchases like booking a flight, or getting your daughter that new bike to celebrate her award-winning science project.
You can start earning rewards with any of our Wells Fargo rewards-based credit cards.
Let your rewards take you far
You can redeem your Go Far Rewards for a wide variety of things, from once-in-a-lifetime travel experiences, to merchandise, or donations to select charities. You can even share Go Far Rewards with other Wells Fargo Go Far Rewards customers, get gift cards for family and friends, or redeem Go Far Rewards as a credit to a Wells Fargo loan or other credit product, or apply them as a deposit to a Wells Fargo checking or savings account.
Earn rewards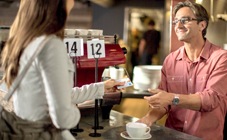 Shop, book travel, and take advantage of special offers.  There are many everyday ways to earn with Go Far Rewards.
Learn how to earn Go Far Rewards
Use rewards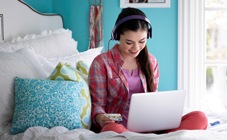 You can redeem your Go Far Rewards in a variety of ways — such as Travel, Gift Cards, Merchandise, and Online Auctions. How far can you go with Go Far Rewards?
Explore ways to use Go Far Rewards
Share rewards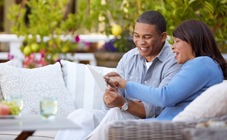 With great opportunities like Gifting, Pooling, and Donating, you can share your Go Far Rewards with the people and select charitable organizations you care about.
Learn how to share Go Far Rewards