Managing Your Money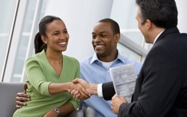 In Managing Your Money, you'll learn about bank account options, how to create a budget, and how to manage cash flow and savings.
Where can I put my money?
Types of bank accounts

What to consider when choosing an account

How do I know my money is safe?
How do I put together a budget?
Determining your income

How to calculate your expenses

Saving for life's special moments

Putting it all together in a budget

How Much Is Your Latte Costing You?

Budgeting 101: How Much do You Spend on Food?
How do I manage cashflow and savings?
How to track your spending

Paying yourself first

How to reduce your debt

Saving for an emergency

How to keep track of your account

How to avoid overspending
How to Build for the Future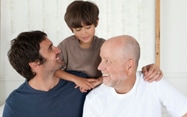 In How to Build for the Future, you'll learn about setting goals, planning for the short and long term, using cash and credit, and protecting the money you have.
What should I consider when setting goals?
Setting financial goals

Managing your debt

Living within your means
How do I plan for the short- and long-term?
Financial plans vs. budgets

How to create a financial plan

Adjusting your financial plan
About cash and credit
Cash or credit?

How do I establish credit?

Understand the real cost of borrowing

Credit score vs. credit report
How can I protect the money I have?
How insurance works

Types of insurance to consider
Dealing with Financial Challenges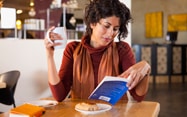 In Dealing with Financial Challenges, you'll learn about managing on less income, dealing with unexpected expenses, lowering the debt you have, and what you need to know before talking with creditors.
How can I manage on less income?
Eliminating unnecessary expenses

Reduce necessary expenses

What to do when you can't afford your loan
How do I deal with unexpected expenses?
How to respond to unexpected expenses

Where to go for emergency funds
How do I lower the amount of debt I have?
Evaluating your financial situation

Can debt consolidation work for you?

Create a repayment plan

How credit counseling can help
How do I repair my credit?
What do creditors look for?

What affects my credit score?
What do I need to know before talking with my creditors?
Know where you stand with your loan

How to prepare to talk with your creditors