Our network of more than 13,000 ATMs makes banking easy and convenient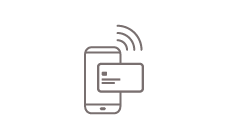 Digital wallet access
Add your Wells Fargo Debit Card to your digital wallet to easily access your accounts using your mobile device at any Wells Fargo ATM. Tap your digital wallet near the Contactless Symbol on the ATM and enter your PIN.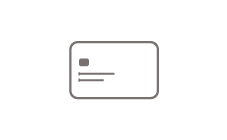 Tap your debit card
Tap your Wells Fargo contactless debit card near the Contactless Symbol and enter your PIN to quickly access any Wells Fargo ATM. Your card never leaves your hand.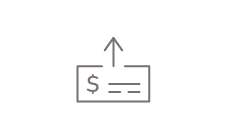 Streamline deposits
Making deposits is easy. The ATM scans your checks, counts your bills, and totals them on the screen. Insert up to 30 checks and bills combined, and the ATM does the rest.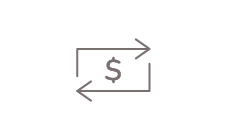 Make payments and transfers
Conveniently transfer funds between your personal or business accounts. You can also make payments to your Wells Fargo Credit Card.
Get to know the features of our ATMs
Help your community
Donate money to the American Red Cross Disaster Relief efforts for hurricanes, wildfires, floods, and other disasters.
Talking ATMs
Enhanced ATM access for customers who are blind or have vision impairments. Learn more about Talking ATMs.
Get electronic receipts

Save a tree and keep your records in order. Text receipts to your phone or email them to your personal or business address. You can send them to your Wells Fargo Online® secure inbox, too.