Key takeaway
Understanding what monthly payment is comfortable for you may help your confidence during the homebuying process.

"What can I afford?" might have been one of your initial questions when you started shopping for your first home. There's a simple way to help find the answer: Calculate not the price of the house, but the size of the monthly mortgage payment.
Step 1: Use some simple math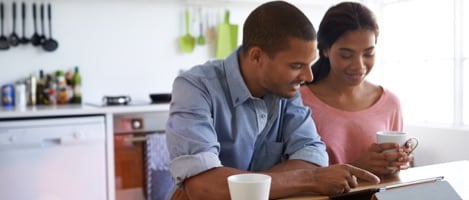 Multiply your gross monthly income by 0.25.
Your gross monthly income is how much you make before taxes or other costs are taken out; if you're buying with a spouse or partner, combine your gross incomes before multiplying. This equation equals 25% of that income.
Example:
If you and your spouse earn a total of $6,000 per month, a manageable mortgage payment is about $1,500 per month (6,000 x .25).
Step 2: Adjust for your own situation

Take the amount from Step 1 and update your budget, imagining that you were paying that amount each month. Be sure to list any payments on existing debt, such as student loans, car payments, or credit card debt. Also, include the new expenses you'll have as a homeowner that you may not have now, such as monthly payments for homeowners insurance, property taxes, interior and exterior maintenance, and services like trash pickup and water that are probably included in your rent today. Some neighborhoods and most condominium complexes will also charge you homeowners association (HOA) dues.
Example:
You and your spouse currently pay $1,500 a month in rent, and your budget balances. You estimate that those new taxes, insurance, utilities, and upkeep will cost $350 a month. You might decide you don't want your mortgage payment to be more than $1,150.
Step 3: Put the numbers into a mortgage calculator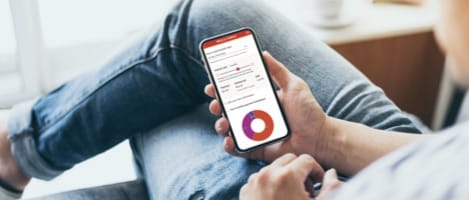 Now, take the amount you have from Step 2 and use an online mortgage calculator to find the home price and possible loan type that will fit your ideal monthly payment. Wells Fargo has a free calculator that automatically estimates potential costs based on where you plan to buy a house and your credit strength.
You can change the home price you enter in the calculator to raise or lower the payment range.

Did you like what you saw in the calculator results? If the monthly payments were too high for your budget, consider finding a less-expensive home.
If you don't want to lower your price range, there are other ways to build your buying power. Start by considering factors that reduce the overall size of your loan, which will reduce your monthly payment. Two of those factors include:
Your credit score. A score of 760 and above means you'll likely receive the most competitive interest rates. You can work to improve your credit score by reducing excess debt and paying bills on time.
Your down payment amount. A larger down payment will reduce the overall loan amount and your monthly payments. The 2019 Profile of Home Buyers and Sellers by the National Association of Realtors® benchmarks the median down payment for homebuyers at 12% of the purchase price. Some mortgage programs, such as VA Loans, allow low or no down payments for qualified buyers. These options may not be right for you and the home you seek. Keep saving, and consider looking for ways to add extra income so you can make a larger down payment.
Compare the cost of renting versus buying
Review common costs side by side to help you determine what's right for you.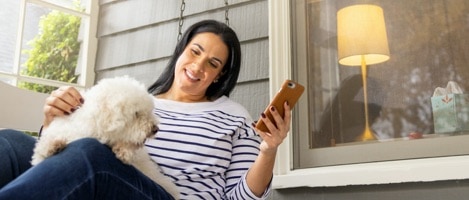 Know your borrowing power
Buying a home is one of the biggest financial decisions you'll make, and you'll want to stay within your budget.