Since 2006, Wells Fargo has sponsored the Global Payments Advisory Group (GPAG), a forum for premier international financial institutions to meet and talk about issues affecting their industry. More than 475 participants from more than 200 international banks in more than 85 countries now participate in GPAG. 
GPAG is a forum for international business leaders with expertise related to financial institution and payment industry direction, with the objective to conduct dialogue and share strategic input between group members.
GPAG meets periodically via teleconference and once a year in person during the GPAG Annual Conference in San Francisco, California. Wells Fargo also hosts annual regional events in APAC, EMEA, and the Americas. The GPAG Annual Conference provides a unique opportunity for group members to connect with one another and participate in high level discussions on the topics and issues facing the payments and global banking industry. Our 2019 Annual Conference, which was our 10th annual, saw more than 59 group members participate.
Since its founding, GPAG has continued to grow each year in terms of providing a forum for engagement and industry leadership discussions. GPAG members are comprised of senior level executives and management whose knowledge and experience contribute to the overall dialogue in highly meaningful ways.
Global Payments Advisory Group 2020 Annual Conference – Virtual Edition 
November 30 – December 7, 2020
Global Payments Advisory Group (GPAG) is a forum hosted by Wells Fargo for financial institutions business leaders to conduct dialogue and share strategic input on payments and the overall banking industry. The forum aims to share knowledge of global payments and financial institution industry issues and best practices, and provides thought leadership on innovation, risk, regulatory environment, and transaction banking.
Our Annual Conference, held in San Francisco for the past 10 years, brings together thought leaders on innovation, risk, regulatory environment, and transaction banking. Attendees will learn insights on current and emerging industry topics through fireside discussions, presentations, and virtual breakout sessions.
Due to health concerns from the COVID-19 pandemic, this year's conference will take place in a virtual format. Instead of full-day conference sessions, Virtual GPAG 2020 Annual Conference will consist of five 90-minute sessions. In order to accommodate multiple time zones, the conference will offer the sessions convenient for participants in the Americas, EMEA, and APAC regions. Please find the agendas for Americas/EMEA/Canada (PDF) and APAC (PDF).
Features
90-minute sessions held at convenient regional times with live Q&A
Sessions will be recorded and stored on the Virtual GPAG website
Registrants will have access to recorded sessions for up to 30 days
Dedicated web page – Single point of access to live stream webcast, recordings, breakout sessions, and program outline 
2019 – Singapore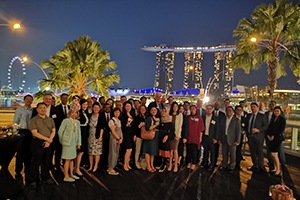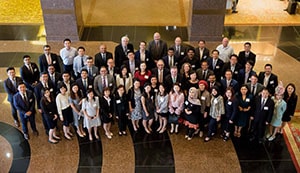 2019 – San Francisco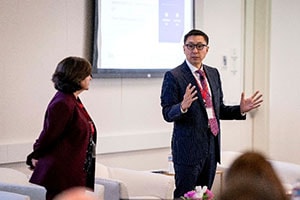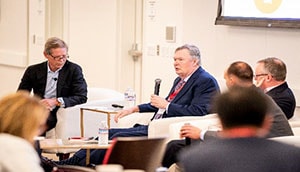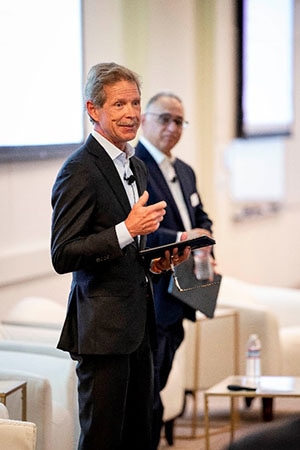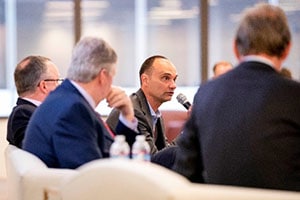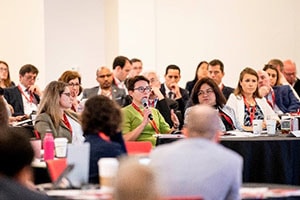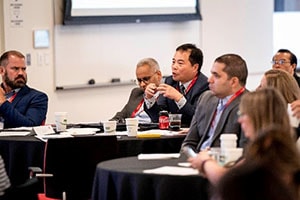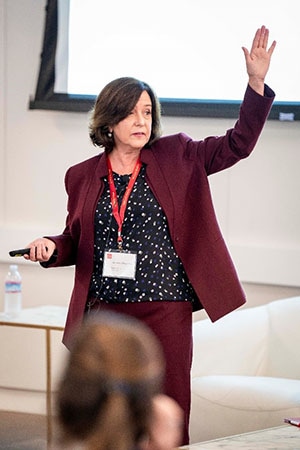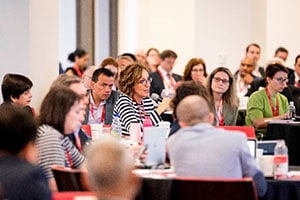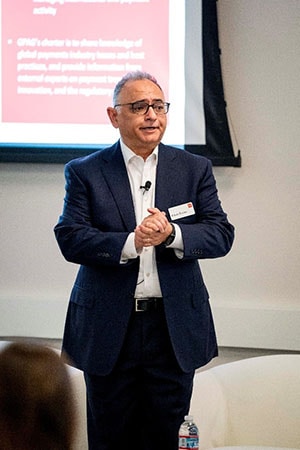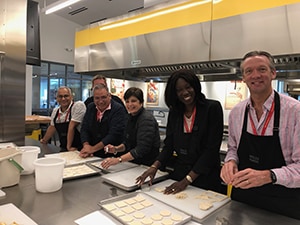 2018 – San Francisco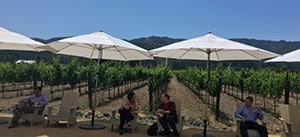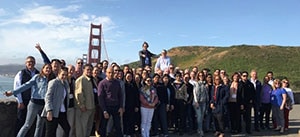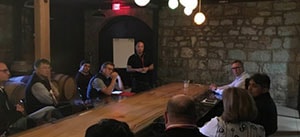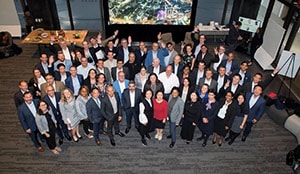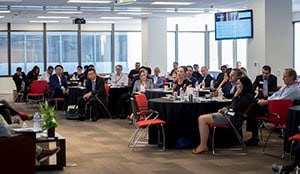 Wells Fargo launches Payment Tracker during SIBOS 2020
October 5, 2020
SAN FRANCISCO — Today, during SIBOS 2020, Wells Fargo announced the launch of Payment Tracker, a new, single status, secure, web-based solution for tracking global payments. "We are committed to digitally enabling and empowering..." [Read the full press release]
SWIFT gpi Instant 
Consumers, small business, and corporate clients tell us they want speed, visibility, and added value in their cross-border payments. Treasurers want faster payment rails with 24/7/365 capability to speed up liquidity, unlock supply chain discounts, and meet urgent payments. 
In September 2020, we accepted the challenge to partner with SWIFT and other banking partners to test SWIFT gpi Instant. As a key participant, we successfully tested and completed the fastest cross-border transaction, crediting funds to a beneficiary in UK with real-time payment status tracking in 52 seconds. 
We want to thank our partners at SWIFT that helped facilitate the successful tests.
As a SIBOS leader and participant, let us know how you would like to see gpi Instant evolve and grow as a global ecosystem rail for payments. 
To keep up the great work on gpi, check out SIBOS TV which will include updates on gpi Instant,
As Wells Fargo continues to innovate in the global payments space, we are focused not only on facilitating faster payments globally but also the end-user experience, including providing payment visibility, traceability, and data insights.
Stay tuned for further updates.