Since 2006, Wells Fargo has sponsored the Global Payments Advisory Group (GPAG), a forum for premier international financial institutions to meet and talk about issues affecting their industry. More than 475 participants from more than 200 international banks in more than 85 countries now participate in GPAG. 
GPAG is a forum for international business leaders with expertise related to financial institution and payment industry direction, with the objective to conduct dialogue and share strategic input between group members.
GPAG meets periodically via teleconference and once a year in person during the GPAG Annual Conference in San Francisco, California. Wells Fargo also hosts annual regional events in APAC, EMEA, and the Americas. The GPAG Annual Conference provides a unique opportunity for group members to connect with one another and participate in high level discussions on the topics and issues facing the payments and global banking industry. Our 2019 Annual Conference, which was our 10th annual, saw more than 59 group members participate.
Only 10 financial institutions participated in the inaugural GPAG event. Since its founding, GPAG has continued to grow each year in terms of providing a forum for engagement and industry leadership discussions. GPAG members are comprised of senior level executives and management whose knowledge and experience contribute to the overall dialogue in highly meaningful ways.
Global Payments Advisory Group 2020 Annual Conference – Postponed
In an effort to ensure the health and safety of participants, speakers and staff due to health concerns from the Covid-19 coronavirus pandemic, we decided to postpone this year's Annual GPAG Conference scheduled from June 8 – 10, 2020. We believe that this decision is in the best interest of all concerned.  
We will look to reschedule this annual event later in the year and we will provide you with updates on specific dates, location, and hotel information once they are available. In the meantime, we plan to conduct a series of webinars addressing many of the topics on this year's conference agenda.
Thank you for your continued support and partnership. We look forward to welcoming you later this year.
For any questions, please send an email to the GPAG inbox: globalpaymentsadvisorygroup@wellsfargo.
2019 – Singapore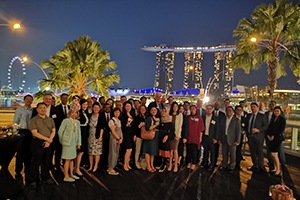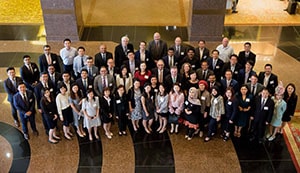 2019 – San Francisco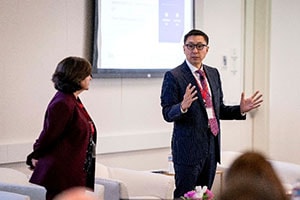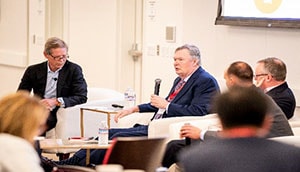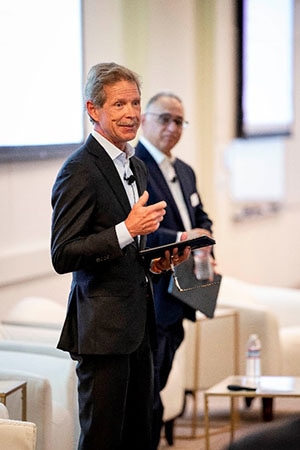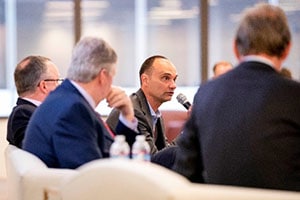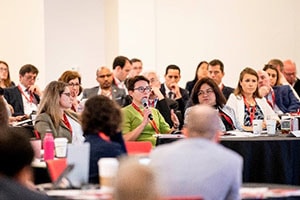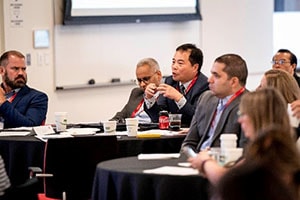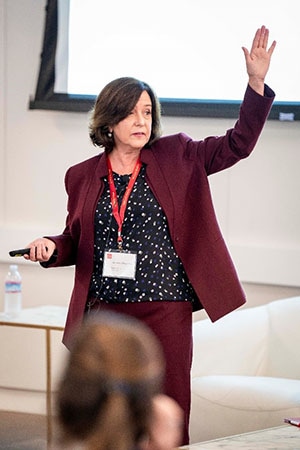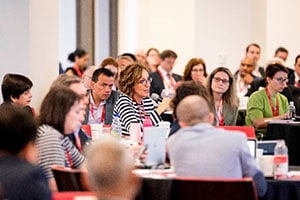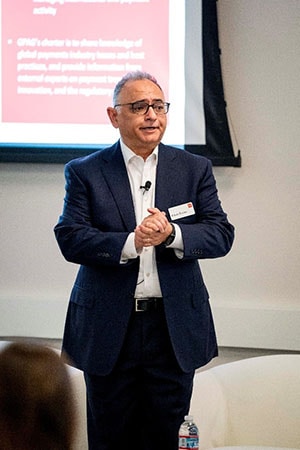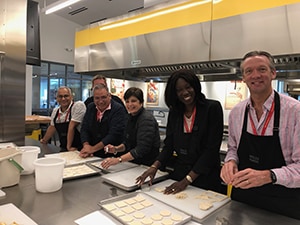 2018 – San Francisco