We'll make it convenient to get started, manage your payments, and keep up with changes in technology and customer preferences. As leaders in the payments industry, you can rely on our team to deliver streamlined payment processing services tailored to the needs of your business – on site, online, or on the go.
Key advantages
We make payment processing convenient for your business by offering the knowledge, products, and services to help you make the most of today's payment technology options.
Get fast funding. As soon as next business day.
Technology-driven payment options. We'll help you make sense of the changing payment landscape — bringing you the guidance, products, and services you need to stay ahead. Plus, you'll get all the support you need from a single team.
Online account management tools. With Business Track® view your transaction activity, create and schedule reports, and research customer card data online 24/7.
Data Security and PCI Compliance support. We provide information and updates to help you manage your compliance with PCI-Data Security Standards.
Questions? We're available 24 hours a day, 7 days a week.
Grow your business
Every business has different needs, and over time these needs change. As your business grows, you can count on us to bring you the latest payment technologies, as well as banking services and management tools to match your changing needs – with the guidance to put them all to work for you.
Here's how we can help you grow your business:
Expand your payment options. Access the latest ecommerce, terminal, software, and mobile technologies.
Accept credit cards online. You can accept all major credit cards on your website via mail or phone. With an ecommerce account, you can start accepting credit cards online in just a few days.
Access working capital. Our Business Loans and Lines of Credit offer a range of solutions for merchants to get access to working capital.
Start a gift card program. Gift cards are a smart way to boost brand awareness and loyalty, help increase your sales, and offer value. More gift card benefits
Utilize account management tools. With Business Track®, view your transaction activity, create and schedule reports, and research customer card data online 24/7.
Attract corporate and government customers. Enable your point of sale terminal to accept purchase card data (p-cards) to attract and retain corporate and government customers.
Add a new location. We can help you scale up and support multiple locations as well as an increase in business.
Processing and as soon as next business day funding
When a customer makes a payment, a number of technologies and institutions work together in just a few seconds to approve the transaction and schedule payment to your account. If you use Wells Fargo Merchant Services with Wells Fargo business deposit account, you'll get the funds from Visa®, Mastercard®, Discover® Network, and American Express® transactions as soon as the next business day.
Here's how payment processing works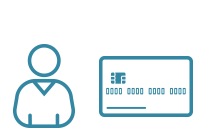 1. Customer makes an electronic payment.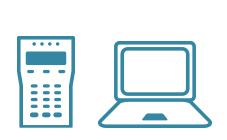 2. Merchant terminal (in person) or gateway (online) electronically sends an authorization request to the customer's issuing bank.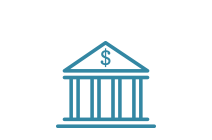 3. Customer's bank approves or declines the transaction.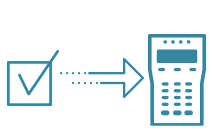 4. Authorization or decline is sent back to the terminal or internet gateway notifying the merchant and customer of status.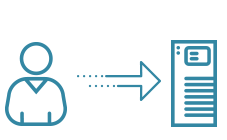 5. Merchant sends transaction for settlement to payment processor.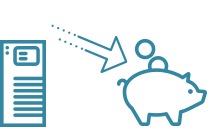 6. Payment processor deposits funds into the merchant's account.
To apply online, your business will need to have:
-A Wells Fargo Business Checking account
-Less than $500,000 in annual sales
-One owner who is a U.S. citizen
Apply Now
Or, call us for a quote at
1-866-380-9828

.