COVID-19

We are donating $175 million to help address public health needs, small business, housing, and financial stability for the most vulnerable populations. Learn more
We are proud of our legacy of serving and supporting those in need throughout the United States. We use our resources and expertise to address complex societal issues and pave a path to stability and financial success for the underserved.
Our Focus
Housing affordability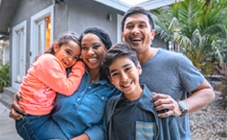 Financial health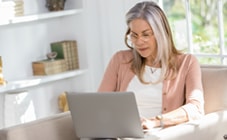 Small business growth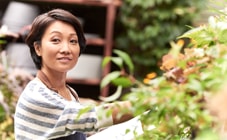 National grants
We focus our philanthropy on three key areas: housing affordability, financial health, and small business growth. We're committing $1 billion over the next six years to help address housing challenges in the United States. In 2020, we've implemented a $20 million Housing Affordability Breakthrough Innovation Challenge. It's bringing forward new housing affordability ideas in the areas of finance, construction and residential support services. Learn more
Other programs
We fund other programs that match our priorities, including diversity and inclusion, economic empowerment, and environmental sustainability. Learn more about the Wells Fargo Regional Foundation.
Team member volunteering and giving
Part of what makes Wells Fargo unique is the generosity of our team members who multiply our community impact. Wells Fargo supports team member volunteering by offering 16 hours of paid volunteer time each year. In 2018, more than 96,000 team members volunteered more than 2 million hours for charitable organizations worldwide. This volunteer time is equivalent to $50.8 million according to a valuation of volunteer hours by the Independent Sector, a U.S. coalition of more than 500 philanthropic organizations.
Volunteer groups: Today, more than 91,000 team members – or about one-third of the entire company – actively participate in volunteer chapters, green teams, and team member networks.
Community Care grants: Through this program, team members can qualify for grants by taking action and giving their time, talent, and financial support to charities around the world.
Global Fellows Volunteer program: Each year, 12 team members are selected to participate in Wells Fargo's Global Fellows Volunteer program. The program, which is part of Grameen Foundation's Bankers without Borders® initiative, provides volunteer consultants to microfinance or social-enterprise organizations focused on alleviating poverty in communities outside the U.S.
Wells Fargo BuildsSM program: Each year, thousands of team members volunteer to build, renovate, paint, or repair hundreds of affordable homes for families and individuals in need. In 2018, the program provided $8 million in financial support to eligible 501(c)(3) nonprofit housing organizations nonprofits. Wells Fargo team members contributed more than 57,000 hours to help build, renovate, paint, or repair more than 480 homes for low- to moderate-income households.
Our workplace giving campaign
Wells Fargo's team members support the communities in which they live and work through the companywide Community Support Campaign. Each year, team members donate more than $50 million through the campaign which directs resources to pressing community challenges like education, hunger, homelessness, and more.