Access these services from virtually anywhere through Commercial Electronic Office® (CEO®). Enrollment required.
Pay and receive
Wire funds securely through the

CEO

portal.
Set up ACH payments to efficiently send electronic payments.
Deposit checks remotely using a scanner or mobile device.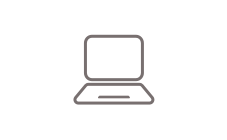 Review and act
Activate robust alerts for important business activities.
Protect against fraud by making pending ACH pay or return decisions.
Customize reports to make better-informed financial decisions.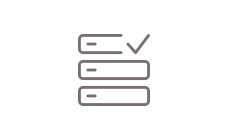 Manage and control
Control user access to products and accounts.
Assign dual approvers for high value transactions.
Set transaction limits to manage risk.
Manage passwords for users.
Pay and receive details
CEO wires. Send domestic or cross-border wire payments the same-day, or future-dated, through your desktop or smartphone.
Take advantage of real-time exchange rates
Approve or reject outgoing wires
Monitor wire activity in your accounts by smartphone
CEO ACH payments (prepaid credit). Simplify your payroll, tax, and vendor payments by setting up and verifying payment transactions electronically. Converting your paper-based transactions to Wells Fargo ACH can help lower processing costs and reduce your exposure to check fraud.
CEO Desktop Deposit®. Using a certified scanner, or an iOS or AndroidTM device, you can deposit checks through your desktop or through the CEO Mobile® Deposit service,.
This service may help you improve cash flow by speeding up collections, while reducing the time and cost of depositing physical checks.
Review and act details
Alerts service. You can subscribe to notifications for specific account events, and choose whether to receive alerts immediately or as a package at a scheduled time. Receive alerts at your email address or phone (as a text or mobile notification).
ACH fraud filter. Review ACH transactions that are not preauthorized and make pay or return decisions.
Treasury information reporting. May help you make better-informed financial decisions with these timely reports.
Express balance. A balance report for previous day. Report date ranges and included accounts can be customized.
ACH notifications of change returns report. View detailed information about ACH returns and notifications of change for your originated items.
CEO basic banking. View your account information online (by desktop, tablet, or mobile device) and have:
Quick access to critical information. Monitor account activity, and transfer funds between your

Wells Fargo

cash accounts. Initiate transfers immediately, or schedule them for end-of-day, start-of-day, or a future date.
Extended account history. View up to 90 days of account history for business checking, savings, money market, credit cards, select loans, and lines of credit accounts. Download account history into financial-software formats, or as an

Excel

or CSV file.
Transaction search. You can search for and view online records of checks, deposits, deposited items, originated ACH items, or place stop payments. All posted data and images are retained for seven years.
Statements and notices service. Access your analysis and bank statements quickly online. Receive alerts when statements are available.
Manage and control details
CEO administration. You can save time and enhance control by managing the CEO portal and account access on your schedule. Benefits may include:
Online user management and control. Define the users and the

CEO

services and accounts each user can access. Manage user profiles including password resets.
Dual custody. Specify transactions that require review by a second user before the transaction is executed.
Transaction limits. Set dollar limits for users authorized to perform money transactions.

CEO Mobile

® administration service. Perform all administration functions on your mobile device just as you do on your desktop.
Zero balance account (within a single legal entity). This relationship hierarchy can benefit businesses with multiple accounts. This service consolidates balances to a primary account and enables you to make investment or borrowing decisions based on your overall cash position.