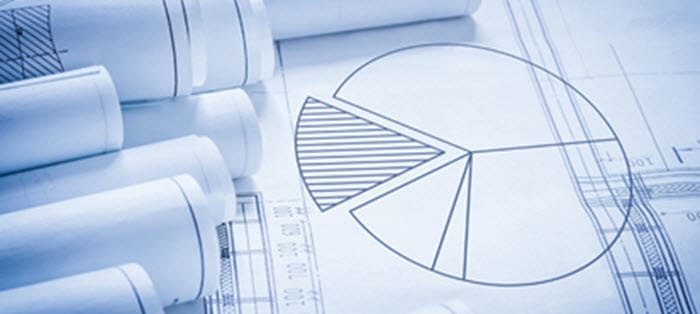 Alternative investments include asset classes, strategies, and structures that can help diversify a traditional portfolio through the types of investments owned or the techniques employed. There are a variety of alternative investments; among the most popular are alternative mutual funds, hedge funds, and private capital.
Risk Considerations
Alternative Investments
Alternative investments, such as hedge fund, private capital and private debt funds, are not suitable for all investors and are only open to "accredited" or "qualified" investors within the meaning of U.S. securities laws. They are speculative and involve a high degree of risk that is suitable only for those investors who have the financial sophistication and expertise to evaluate the merits and risks of an investment in a fund and for which the fund does not represent a complete investment program. Some of the risks associated with these funds include loss of all or a substantial portion of the investment due to leverage, short selling, or other speculative practices; lack of liquidity in that there may be no secondary market for a fund; volatility of returns; restrictions on transferring interests; potential lack of diversification and resulting higher risk due to concentration of trading authority when a single advisor is utilized; absence of information regarding valuations and pricing; complex tax structures and delays in tax reporting; less regulation and higher fees than mutual funds; and risks associated with the operations, personnel and processes of the manager. An investor's ability to withdraw capital from funds or partnerships may be subject to specific limitations, including initial "lock-up" periods, advance notification requirements and predetermined "windows" for redemptions. Private debt strategies seek to actively improve the capital structure of a company often through debt restructuring and deleveraging measures. In private debt investments, an investor acts as a lender to private companies and loans have specific contractual interest rate terms and repayment schedules. Such investments are subject to potential default, limited liquidity, the creditworthiness of the private company, and the infrequent availability of independent credit ratings for them. Because of their distressed situation, private debt funds may be illiquid, have low trading volumes, and be subject to substantial interest rate and credit risks. An investor should review the private placement memorandum, subscription agreement and other related offering materials for complete information regarding terms, including all applicable fees, as well as the specific risks associated with a fund before investing.
Alternative Mutual Funds (Liquid Alts)
There is no assurance that traditional mutual funds or alternative mutual funds will achieve their investment objectives. All investing involves risk including the possible loss of principal. Mutual funds that invest using alternative strategies are more complex investment vehicles. Relative to broad, long-only traditional asset class mutual funds, alternative mutual funds may employ more complex strategies, investments, and portfolio structures. Some of these risks include short selling, leverage, and the use of derivatives. Short selling involves the risk of potentially unlimited increase in the market value of the security sold short, which could result in potentially unlimited loss for the fund. In addition, taking short positions in securities is a form of leverage which may cause a portfolio to be more volatile. Leverage increases a fund's sensitivity to market movements. The use of leverage in a portfolio varies by investment strategy. Leverage can significantly increase return potential but create greater risk of loss. Derivative prices depend on the performance of an underlying asset. A small movement in the price of the underlying asset may produce a disproportionate large movement whether favorable or unfavorable in the price of the derivative instrument. Derivatives generally have implied leverage which can magnify volatility and may entail other risks such as market, interest rate, credit, liquidity, counterparty and management risks. Alternative mutual funds may hold investments that may be difficult to value. At times, the fund may be unable to sell certain of its illiquid investments without a substantial drop in price, if at all. Other risks may apply as well, depending on the specific fund. Before considering, investors should carefully read the investment fund prospectus.
Asset Class Risks
Each asset class has its own risk and return characteristics which should be evaluated carefully before making any investment decision. Both stocks and bonds involve risk and their returns and risk levels can vary depending on prevailing market and economic conditions. Bonds are subject to interest rate, credit/default, liquidity, inflation and other risks. Bond prices fluctuate inversely to changes in interest rates. Foreign investing entails risks not typically associated with investing domestically such as currency, political, economic, and different accounting standards. 
These risks are heightened in emerging markets. Real estate has special risks, including the possible illiquidity of underlying properties, credit risk, interest-rate fluctuations, and the impact of varied economic conditions.
Index Definitions
Hedge Funds: HFRI Fund Weighted Composite Index is a global, equal-weighted index of over 2,000 single-manager funds that report to HFR Database. Constituent funds report monthly net of all fees performance in US dollars and have a minimum of $50 Million under management or a twelve (12) month track record of active performance. The HFRI Fund Weighted Composite Index does not include Funds of Hedge Funds.
Private Equity: Cambridge Associates LLC U.S. Private Equity Index® uses a horizon calculation based on data compiled from more than 1,400 institutional-quality buyout, growth equity, private equity energy, and subordinated capital funds formed between 1986 and 2017. The index utilizes a modified private market equivalent (mPME) calculation as a way to replicate private investment performance under public market conditions. While traditional public market indices calculate an average annual compounded return (time weighted over specified time periods), private indexes measure performance using internal rates of return and multiples based on cash flows (money-weighted returns). The funds included in the index report their performance voluntarily and therefore the index may reflect a bias towards funds with records of success. Funds report unaudited quarterly data to Cambridge Associates when calculating the index. The index is not transparent and cannot be independently verified because Cambridge Associates does not identify the funds included in the index. Because Cambridge Associates recalculates the index each time a new fund is added, the historical performance of the index is not fixed, can't be replicated and will differ over time from the day presented. The returns shown are net of fees, expenses and carried interest. Index returns do not represent fund performance.
Market-Based
Bloomberg Barclays U.S. Aggregate Bond Index is a broad-based index that measures the investment-grade, U.S.-dollar-denominated, fixed-rate taxable bond market, including Treasuries, government-related and corporate securities, MBS, ABS, and CMBS.
Bloomberg Barclays U.S. Corporate Bond Index includes publicly issued U.S. corporate and Yankee debentures and secured notes that meet specified maturity, liquidity, and quality requirements. 
Bloomberg Commodity Index is a broadly diversified index comprised of 22 exchange-traded futures on physical commodities and represents 20 commodities weighted to account for economic significance and market liquidity.
FTSE EPRA/NAREIT Developed Index is designed to track the performance of listed real estate companies and REITs in developed countries worldwide.
JPM EMBI Global Index U.S.-dollar-denominated, investable, market-cap-weighted index representing a broad universe of emerging market sovereign and quasi-sovereign debt.
MSCI EAFE Index is a free float-adjusted market capitalization index that is designed to measure the equity market performance of 21 developed markets, excluding the US & Canada.
MSCI Emerging Markets Index is a free float-adjusted market capitalization index that is designed to measure equity market performance of 23 emerging market countries. 
MSCI World Index is a free-float-adjusted, market-capitalization-weighted index that is designed to measure the equity market performance of 23 global developed markets.
Russell 2000 Index measures the performance of the 2,000 smallest companies in the Russell 3000 Index, which represents approximately 8 percent of the total market capitalization of the Russell 3000 Index.
S&P 500 Index is a market-capitalization-weighted index composed of 500 widely held common stocks that is generally considered representative of the U.S. stock market. Returns assume reinvestment of dividends and capital gain distributions.
General Disclosures
Global Alternative Investments (GAI) is a division of Wells Fargo Investment Institute, Inc. (WFII). WFII is a registered investment adviser and wholly owned subsidiary of Wells Fargo & Company.
The information in this report was prepared by Wells Fargo Investment Institute (WFII). Opinions represent WFII's opinion as of the date of this report and are for general information purposes only and are not intended to predict or guarantee the future performance of any individual security, market sector, or the markets generally. WFII does not undertake to advise you of any change in its opinions or the information contained in this report. Wells Fargo & Company affiliates may issue reports or have opinions that are inconsistent with, and reach different conclusions from, this report.
The information contained herein constitutes general information and is not directed to, designed for, or individually tailored to, any particular investor or potential investor. This report is not intended to be a client-specific suitability analysis or recommendation; an offer to participate in any investment; or a recommendation to buy, hold, or sell securities. Do not use this report as the sole basis for investment decisions. Do not select an asset class or investment product based on performance alone. Consider all relevant information, including your existing portfolio, investment objectives, risk tolerance, liquidity needs, and investment time horizon.
Wells Fargo Advisors is registered with the U.S. Securities and Exchange Commission and the Financial Industry Regulatory Authority, but is not licensed or registered with any financial services regulatory authority outside of the U.S. Non-U.S. residents who maintain U.S.-based financial services account(s) with Wells Fargo Advisors may not be afforded certain protections conferred by legislation and regulations in their country of residence in respect of any investments, investment transactions, or communications made with Wells Fargo Advisors.
Wells Fargo Advisors is a trade name used by Wells Fargo Clearing Services, LLC, and Wells Fargo Advisors Financial Network, LLC, Members SIPC, separate registered broker/dealers and nonbank affiliates of Wells Fargo & Company.  
©2018 Wells Fargo Investment Institute. All rights reserved. 1218-00962 IHA-6301606
Investment and Insurance Products are:
Not insured by the FDIC or any Federal Government Agency
Not a Deposit or Other Obligation of, or Guaranteed by, the Bank or Any Bank Affiliate
Subject to Investment Risks, Including Possible Loss of the Principal Amount Invested