The Philanthropic Services team has the experience to help you bring your strategic philanthropic vision to life, from structuring lifetime giving programs to handling the day-to-day operations of a large-scale foundation or non-profit institution. Located throughout the United States, our Philanthropic Specialists are experienced professionals who will work closely with you and the rest of your relationship team to create a holistic, comprehensive solution.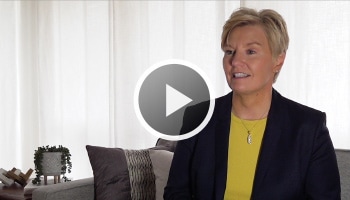 Making Real Impact
Watch Wells Fargo Bank's Beth Renner, Head of Advice Center within Wealth and Investment Management division, discuss how philanthropy is about more than donating—it's about real and lasting impact.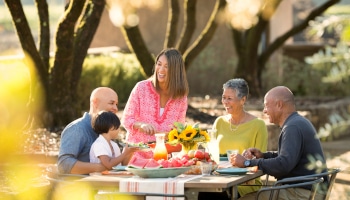 Using the Past to Guide Your Philanthropic Legacy
Sharing important family stories is an important aspect of communicating cross-generationally and establishing or building upon a shared sense of purpose and meaning. These insights can help align values and goals core to your family's philanthropy.
Lifetime Giving Strategies
Timing your gifts
To accomplish your objectives, we work with you to develop a giving approach that best fits within your overall wealth management plan. We can then help you determine the timing of your gifts.
Outright gifts
Sometimes an immediate, one-time gift makes the most sense. You choose the organization you want to sponsor and allow it to have control over how the money will be used.
Testamentary gifts
A gift made upon your death allows you to retain control of and use assets during your lifetime, potentially growing the size of the gift based on your investment strategy.  This type of gift can benefit future generations.
Structured lifetime giving
A gift made through a trust, foundation, or donor advised fund gives you a great deal of flexibility in determining how your money will be used. These gifts can even be structured to give you or others an income stream.
How to Give
The right solution for you
At The Private Bank, our specialists can help you determine which type of charitable giving structure works best for you, taking into account tax considerations and your need for income during your lifetime. Some common structures to consider are:

Donor Advised Fund
Through a donor advised fund, you may recommend distributions to one or more organizations on your personal timetable, while receiving the income tax deduction for your gift in the year you make your contribution.
Donor advised funds are sponsored and administered by a public charity. They are designed to manage donations on behalf of an individual, family, or organization.

Charitable Remainder Trust
This type of trust allows the donor or another individual to retain an income during their lifetime or for a set term. At the end of the term, the remainder typically passes — without taxes — to the charity.

Charitable Lead Trust
This type of trust allows the donor to place assets in a trust that will make contributions to a charity over a selected term of years, or throughout the donor's lifetime. The donor may receive a tax deduction in the year the trust is established. At the end of the term, or upon the donor's death, any remaining funds are paid back to the beneficiaries.
Advice for Foundations and Nonprofits
Larger or more complex organizations may require a wider range of solutions. Our philanthropic specialists work with you to provide services at a level that meets your needs. We can help manage:

Complex private or family foundations to address issues of governance, staffing, and facilities management, keeping you informed of regulatory changes
Public charity endowments to address investments, trustee services, fund accounting, audit, and compliance issues
Planned giving programs that preserve, protect, and enhance your donor relationships with gift planning consultation, administration, and investment management