Our investment approach starts with you. Whether you're looking for a balanced, long-term potential investment opportunity or a short-term investment strategy, you may benefit from our consistent and strategic approach with access to a wide range of strategies to help address your specific needs and goals.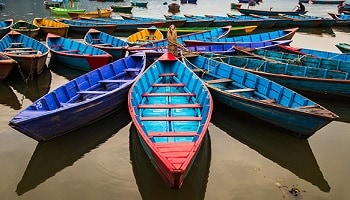 Alternative Thinking
Alternative investments can help diversify or complement a traditional portfolio through the types of investments owned or by the techniques employed.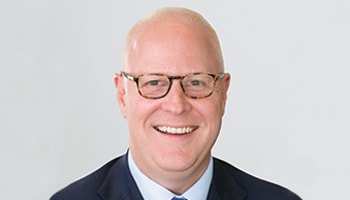 State of the Markets Monthly Roundtable Investor Call
Join Wells Fargo Investment Institute strategists for a discussion of critical events moving the markets.
Personalization
You are at the center of what we do. By using what we've learned about you, and leveraging asset allocation decisions along with your investment policy statement, we work with you to build, implement, and monitor a core portfolio with access to a broad range of investments and a full spectrum of strategies.
To help enhance return and mitigate risk, we consider your:
Return objectives
Risk temperament
Cash flow and liquidity needs
Tax considerations
Investment timeframe
Objectives, such as leaving a legacy or responsible investing
Guidance
Your investment professional is supported by a robust team of specialists and analysts from The Wells Fargo Investment Institute which provides timely, actionable advice and guidance to help you achieve your financial goals. This includes:
Analysis
Advice
Insights

Receive in-depth analysis on:

Equities
Fixed income
Real assets
Alternative investments
Portfolios risk

Investment strategy
Asset allocation
Manager review
Options strategies and alternative investments,

Get access to investment research and insights including:

Articles and reports
Daily and weekly commentaries
Monthly videos with investment outlooks
Choices
Asset allocation is the foundation of our investment process. In constructing your portfolio, we leverage a four-asset group model that combines equities, fixed income, real assets, and alternative investments with the intent to optimize the relationship between risk and return. With our asset allocation approach, you have access to:
Strategies for Various Investment Objectives

Global Asset Classes

Select Investment Types


Risk and volatility management
Liquidity and cash management
Income strategies
Tax efficient investing
Responsible investing
Concentrated stock positioning management   

Equities
Fixed Income,
Real Assets
Alternative Investments   

Mutual Funds
Separately Managed Accounts (SMAs)
Exchange Traded Funds (ETFs)
Exchange Traded Notes (ETNs)
Master Limited Partnerships (MLPs)
Hedge Funds
Options Strategies
Public and Private Global Real Estate
Private Equity and Debt
Risk Management
For each of your investing goals, your investment strategist will work with you to understand your time horizon and your risk/return profile. In an effort to help enhance return and mitigate risk, we consider:
Tax efficiency based on your specific situation and goals
Your need to grow assets, preserve capital, and generate income
Investment horizon for specific financial goals
Then to help you achieve your particular goals, your portfolio is reviewed frequently by the investment managers and monitored regularly by risk management teams.
Get investment advice that is designed for you.
Contact Us
Investment and Insurance Products are:
Not Insured by the FDIC or Any Federal Government Agency
Not a Deposit or Other Obligation of, or Guaranteed by, the Bank or Any Bank Affiliate
Subject to Investment Risks, Including Possible Loss of the Principal Amount Invested