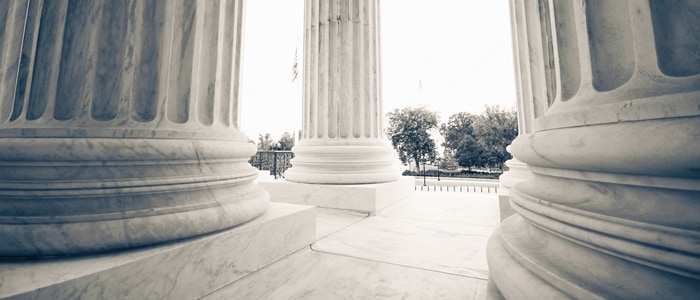 Key Takeaways
Ideas circulating in Washington could significantly impact income and estate tax exposure for individuals, families, and businesses.
Planning for your estate tax and income tax exposure is more critical than ever given potential changes to current tax law. 
What this may mean for you
Carefully consider the planning implications of any potential tax changes. Any action should align with your long-term goals and objectives, and not be motivated solely by short-term tax concerns.
View a PDF version of this report
In recent history, tax policy has become more dynamic with shifting political dynamics in Congress and the White House.  Even though Democrats have a narrow majority in the House, and a thin margin in the Senate, paying attention to tax proposals that could have significant consequences for individuals and businesses is important.  
This planning update highlights tax changes proposed by President Biden, along with the For the 99.5 Percent Act (S. 994) sponsored by Senator Bernie Sanders  (D-VT) and the Sensible Taxation and Equity Promotion (STEP) Act sponsored by Senator Chris Van Hollen (D-MD). Effective dates vary among these proposals and could be changed in the course of the legislative process.
Although being aware of these proposals and discussions are important, making quick financial and estate planning decisions that may impact your longer-term goals based on the assumption that any of the proposals will become law in their current state may be premature or inappropriate for your particular situation.  Rather, use this information to be aware, flexible, and discuss financial and estate planning strategies as well as appropriate timing for any changes with your advisors, especially as the proposals morph in the months to come.
Biden administration tax proposals
President Biden announced a number of proposed changes to the income, capital gains, partnership, and corporate tax regimes. While these changes are addressed below; several other changes discussed during President Biden's campaign are not currently contemplated. For example, not contemplated are lowering the estate and generation-skipping tax exemptions without indexing (and dropping the gift tax exemption even lower), increasing estate tax rates, or limiting itemized deductions.  Keep in mind that most of this is temporary as many provisions are set to expire after December 31, 2025.
Corporate income tax


The corporate tax rate would increase to 28%, from the current rate of 21%.  

There are also plans to impose a 15% minimum tax on "book income", which is different than income used to calculate tax liability. Additional aspects include a provision to penalize companies that set up headquarters in low-tax countries and to pursue global cooperation to impose a minimum tax on multinational companies in other countries.


Income tax rate increase on top earner

The current top rate of 37% for individuals would increase to 39.6%.  As the Biden Administration has stated that it will be applied to the top 1% of earners, there is not currently a firm number as to what income level this applies to.

Long-term capital gains tax rate

For individuals with income over $1 million, a tax rate of 39.6% would be applied on long-term capital gains (the current highest capital gains rate is 20%).   After adding the existing surtax on investment income, some investors may have a rate as high as 43.4%.

Basis step-up at death


Eliminate the step-up in basis for gains in excess of $1 million ($2.5 million per couple when combined with existing personal residence exemptions).

Protections are in place so family-owned businesses and farms are excluded when heirs continue to run the business.


Real property like-kind exchanges

Eliminate the Section 1031 exchange, in which property sale proceeds used to purchase another property within 180 days do not pay capital gains taxes at the time of sale.  The Biden plan eliminates this ability to do so when capital gains exceed $500,000.

Carried interest

Investment gains of hedge fund and private equity partners would be taxed at ordinary income tax rates, rather than the capital gains tax rate that is currently applied.

Proposals in the For the 99.5 Percent Act
Estate tax exemptions and tax rates


Reduce the current estate and generation skipping transfer (GST) tax basic exclusion of $11.7 million (currently scheduled for sunset on December 31, 2025) to $3.5 million per person (indexed for inflation). 

Tax rates would increase from a flat 40% rate to a graduated brackets between 45% and 65% of the estate value in excess of the exemption.


Gift taxes


Reduce the lifetime gift tax exclusion from $11.7 million to $1.0 million per person.

Reduce the availability of the annual gift tax exclusion by imposing an overall limit of $20,000 per donor (inflation adjusted) on annual exclusion gifts if made to trusts, or if the property being transferred is a business interest, is restricted or cannot easily be liquidated by the recipient.


Generation Skipping Trusts ("Dynasty Trusts")

Limit generation skipping tax-exempt status to 50 years after creation of the trust.  Afterwards, all distributions from GST trusts would trigger GST taxes.  This would also affect existing GST trusts which would continue to be exempt 50 years after enactment, but then flip to being non-exempt.

Valuation discounts

Eliminate minority discounts for gifts of interests in family-controlled entities.  In addition, valuation discounts would not be available for property that is not actively used in the conduct of a trade or business.

Other changes


Assets held in a grantor trust would be includable in the grantor's estate for estate tax purposes, and distributions from grantor trusts during the life of the grantor would be taxable gifts.  The amount added to the taxable estate would be reduced by any taxable gifts made by the grantor, and any consideration paid to the grantor.  So in effect, all appreciation would come back into the taxable estate.  Existing grantor trusts would not be excluded.  

If enacted, the intentionally defective grantor trust (a trust that is outside of the taxable estate, but still income-taxable to the donor) may not be a planning option in the future.

Grantor Retained Annuity Trusts (GRATs) would have to have a 10-year minimum term and the value of the remainder interest would have to equal a minimum amount. Therefore, the so called  "zeroed out GRAT"  that may be an attractive strategy for some appears to be specifically targeted to be eliminated.

Proposals in the STEP Act
| | |
| --- | --- |
| Basis step-up limitations; tax on unrealized gains at death | Under current law, assets received as inheritance are typically allowed a "step-up" in cost basis to fair market value as of the date of death, eliminating any unrealized capital gain.  The proposal would limit the amount of unrealized capital gain that can be excluded to $1.0 million.  Taxpayers would be subject to tax on unrealized capital gains beyond that limit.  Installment payments of the tax owed would be allowed over a 15-year period for illiquid assets. |
Next steps
As noted earlier, it is still very early in the legislative process.  Some of these proposals may not advance to a floor vote, and for those that do, there will likely be several iterations of the bills as lawmakers go through negotiations.  While it is impossible to say what the final outcome may be, any planning decisions you make should be in line with your wealth planning goals rather than determined by proposals made in a shifting political climate.
If you are evaluating a particular strategy, consider the possibility that any particular proposed change may not happen.  The long-term planning implications should be considered independent of any short-term tax impact. Consult with your team of advisors to better understand how potential legislation may impact your family, business and overall financial picture.
Authors: Scott Luhnau, Senior Wealth Planning Strategist, Wells Fargo Bank, N.A.; Cody Tresselt-Warren, Senior Wealth Planner


Sources:
https://www.whitehouse.gov/briefing-room/statements-releases/2021/03/31/fact-sheet-the-american-jobs-plan/
Fact Sheet: The American Families Plan | The White House 
Biden Eyeing Tax Rate as High as 43.4% in Next Economic Package (bloombergtax.com)
https://www.sanders.senate.gov/wp-content/uploads/For-the-99.5-Act-Text.pdf
https://www.vanhollen.senate.gov/imo/media/doc/One%20pager%20-%20STEP%20Act.pdf