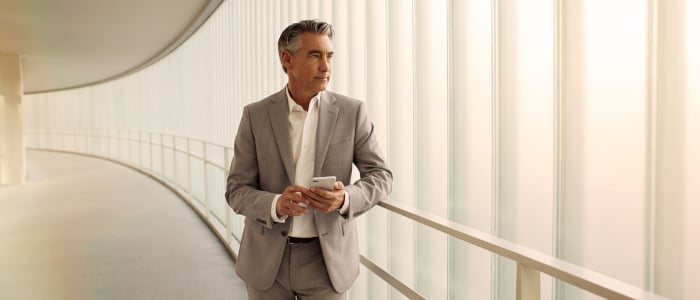 Key Takeaways:
Most successful business transition outcomes start with clearly defined goals and objectives by the owner.
Each transition option has its pros and cons. Understanding each option and how it aligns with your goals is key in determining which transition option to pursue.
Business transitions are complex, so a disciplined process can help owners confidently plan and execute a successful business transition and maximize outcomes for all stakeholders.
What this may mean for you:
Every owner and their business is unique, and business transitions are not a one-size-fits-all solution. Invest the time to find the solution that is right for you, your family, and your business.
At some point, nearly every business owner faces a business transition. Because the business often represents the single largest asset on many business owners' personal balance sheets, its value can represent a lifetime of focus, energy, and work. Given this personal investment, the decision to transition a business can be difficult. Clearly articulated goals, both quantitative and qualitative, along with an understanding of the transition options can help lead to a successful outcome not just for the owner but for all the key stakeholders.
Identify your goals and objectives
As the largest asset for many business owners, the business is typically the primary source of funding for meeting retirement, philanthropic, and legacy goals. Understanding the financial requirements of each of these objectives is a key first step in any business transition planning process. Your financial advisor can play an important role by helping model out and give shape to these quantitative goals.
Your qualitative goals are often as, if not more, important than your financial goals. Among the many considerations in planning a transition, some of the most important are: 
Timing
What happens to key stakeholders: the management team; rank and file employees; key customers; and suppliers
Business/family legacy
Owner identity and purpose post-transition
Analyze the business
As with identifying goals and objectives, analyzing the business involves both qualitative and quantitative factors. Industry dynamics, company performance, and market conditions can greatly impact what a company is worth and the available transition alternatives. Obtain a preliminary valuation for the business to confirm that it meets your objectives. If the preliminary valuation falls short of those objectives, look for ways to increase the value of the business.
The strength of a company's management team can be a critically important factor in certain transitions. Management buyouts, sales to employee stock ownership plans (ESOPs), and sales to private equity can be difficult transition paths without a strong management team in place. Special arrangements to develop and retain these key employees, such as employment, non-compete, non-solicitation, and incentive arrangements, should be considered.  To learn how an empowered management team may enhance the value of your business, see "How to build a strong management team" (PDF).

Identify transition options
The business transition planning process typically includes a review of multiple transition options at the same time and may include:
Keep: family transition 
Sale to strategic buyer
Private equity recapitalization
Internal or management buyout
ESOP
Each option has distinct advantages and potential issues to consider. The most appropriate type of business transition will depend on an owner's near-term and long-term transition planning objectives, the company's current performance, and prevailing market conditions, as well as other factors.
After determining the drivers of your decision, then consider which business transition option is right for you.
What are your objectives? 
What are the industry dynamics and how is the company positioned? 
What are the merger and acquisitions (M&A) and capital market conditions? 
The table below summarizes the most common transition alternatives considered, why each option may be desirable, and a discussion of the practical issues that can surface during the transition planning process for each alternative.
Alternatives

Are these priorities for you?

Practical issues

Keep: family transition


Continue growth and build scale
Preserve your family legacy
Maintain ownership and control value creation


Postpones liquidity/future value uncertain
Ongoing business risk
Interest and capability of next generation


Sale to strategic buyer


Complete liquidity event for all owners
Potential "spike" valuation from synergies with buyer
Potential for near-term retirement


Loss of control
Management roles and employees' future uncertain
Few motivated buyers


Private equity recapitalization


Partial sale providing significant liquidity
Retained equity providing potential upside
Company receiving additional  financial and strategic resources


Significant involvement from investors 
Likely giving up control even though ongoing participation may be required 
Leverage increases financial risk


Internal or management buyout


Capitalize on experience of existing management team
Provide key managers with the potential for a significant financial return
Less risk to management and employees compared to new ownership


Management team may not possess "owner" skills
Retained business execution risk to the extent of seller financing
Liquidity available to owner depends on management equity and debt capacity


ESOP


Tax benefits – deferral on capital gains, deductible contributions
Opportunity to benefit all eligible employees
Some liquidity plus managing the transfer of control


Qualified plan subject to ERISA rules – ongoing complexity
Planning for repurchase obligation 
Retained business execution risk

While business transitions can be complex, following a disciplined process can help owners confidently plan and execute a successful business transition and maximize outcomes for all stakeholders. To learn more about business transition planning, contact your advisor.
Authors: Tim Rahr, Business Owner Advisory Strategist, Wealth & Investment Management; Business Owner Advisory, offered through Wells Fargo Bank, N.A.