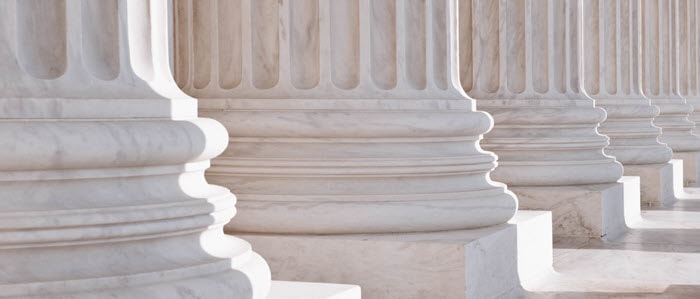 Key takeaways:
On March 11, 2021, President Biden signed the American Rescue Plan Act of 2021 (the Act) to provide additional relief for individuals and businesses affected by the coronavirus pandemic.   
The Act also includes funding for state, local, and tribal governments as well as education and COVID-19-related testing, vaccination support, and research. 
While the version of the COVID-19 relief bill passed by the House included legislation for a federal minimum wage increase, this was ultimately removed from the Senate version of the bill signed by President Biden.
Although there are some new actions resulting from this Act, a large portion of the Act reflects expansions and extensions of benefits initiated by the Coronavirus Aid, Relief, and Economic Security (CARES) Act (passed in March 2020) and the Consolidated Appropriations Act (CAA; passed in December 2020).
What this may mean for you:
You may or may not be affected by the Act. Even if you are not affected directly, the size and scope will have an impact on the economy. Given the unique set of circumstances, it can be beneficial to work with your advisor, wealth planner, and tax professional to discuss how the Act may affect you.
In a separate action taken on March 17, the Internal Revenue Service (IRS) extended the deadline to file 2020 individual income tax returns and make tax payments for the 2020 tax year from April 15 to May 17, 2021. This also extends the deadline for 2020 contributions to a Traditional IRA, Roth IRA, Coverdell Education Savings Account, or Health Savings Account. The April 15 deadline to make a first quarter estimated tax payment has not changed and this change does not affect the June 15 deadline for the victims of the February winter storms in Texas, Oklahoma, and Louisiana. State income tax deadlines may be different than the federal deadline. 
For individuals: 
Stimulus payments

Expansion of benefits: Payments of $1,400 (single) and $2,800 (joint filers) for taxpayers, with an additional $1,400 payment available for each qualifying child and adult dependent.  

The payment is reduced when income exceeds $75,000 (single), $112,500 (head of household), or $150,000 (joint) and is fully phased out at $80,000 (single), $120,000 (head of household), and $160,000 (joint).  
The payment is based on your most recently filed tax return or Social Security benefit statement, if no return was filed.

Children and family benefits

Expansion of benefits for 2021 only: The maximum child tax credit is increased to $3,000 per child (previously $2,000 per child) under age 18 ($3,600 for children under age 6) and is fully refundable for 2021.  Half of the estimated credit will be provided through advanced payments.  

The additional credit is reduced at income levels exceeding $75,000 (single), $112,500 (head of household), and $150,000 (joint). 

The tax credit will be reconciled on the taxpayer's 2021 income tax return and may be subject to repayment.  

The child and dependent care credit is increased to $4,000 (1 child) and $8,000 (2 or more children). 

Eligibility is expanded to households making less than $125,000 for 2021. The credit is fully refundable and is phased out when income exceeds $400,000.

The maximum amount that may be contributed to a dependent care flexible spending account is increased to $10,500 for 2021.

Other individual changes

Extension of benefits: Federal unemployment benefits of $300 per week are extended through September 6, 2021.  

The total number of eligible weeks is increased to 79 weeks from 50 weeks.  
For tax year 2020, the first $10,200 of unemployment benefits are federally tax-free for households making less than $150,000. 

Refer to irs.gov for guidance if you have already filed your 2020 return.

Consolidated Omnibus Budget Reconciliation Act (COBRA) continuation coverage premium assistance is extended through September 30, 2021; additional subsidies are included for health insurance under the Affordable Care Act.

The rules and benefits under the Earned Income Tax Credit are modified to increase eligibility and payments for 2021.
For businesses:
Small Business Administration (SBA) Loan Paycheck Protection Program

Expansion of benefits: Funding of $7.25 billion for the Paycheck Protection Program (PPP) is authorized.  

The eligibility requirements for not-for-profits is also expanded to allow more organizations to qualify for loans. 

SBA Loans: Economic Injury Disaster Loans (EIDL)

Expansion of benefits: Provides $15 billion in funding for the targeted EIDL Advance grant program.  

Provides new grants of up to $5,000 for businesses with 10 or fewer employees that have suffered an economic loss more than 50% of gross receipts on a year-over-year basis.
Eligible grants are not to be included in taxable income, and no tax deductions will be denied due to the exclusion of the grant from income.

Restaurant Revitalization Fund (RRF)

New benefits: A $28.6 billion fund to help businesses in the food service industry, including restaurants, taverns and bars, caterers, taprooms, food trucks, and generally most businesses where the principal purpose is to serve food or drink. $5 billion of the fund is set aside to support eligible applications with 2019 gross receipts of $500,000 or less.

Grants are equal to the amount of lost revenue due to the pandemic, calculated by subtracting 2020 revenue from 2019 revenue. The maximum grant is $10 million per entity but not more than or $5 million per physical location.
The funds may be used to pay eligible expenses, including payroll, mortgage and rent payments, utilities, maintenance expenses, supplies, food and beverage expenses, and other expenses as approved by the SBA essential to maintaining the entity.
Eligible grants are not to be included in taxable income, and no tax deductions will be denied due to the exclusion of the grant from income.

Other business provisions

Extension of benefits:

Tax credits for sick and family leave are extended to September 30, 2021, and the limit is increased to $12,000.
The employee retention credit which allows employers to claim credits for qualified wages paid to employees is extended through the end of 2021 and extended to include more employers.

New: 

$15 billion in additional assistance to the airline industry for wages, salaries, and employee benefits. 
Businesses are no longer able to elect to allocate interest on a worldwide basis.
Many of these provisions contain detailed limitations and technical requirements that must be considered in order to determine if they apply to your situation. Consult with your team of advisors to better understand how this legislation may affect your family, business, and overall financial picture. Watch for upcoming articles regarding planning considerations for you and your business. 
Sources: Congress.gov American Rescue Plan Act of 2021, Tax Relief in Disaster Situations