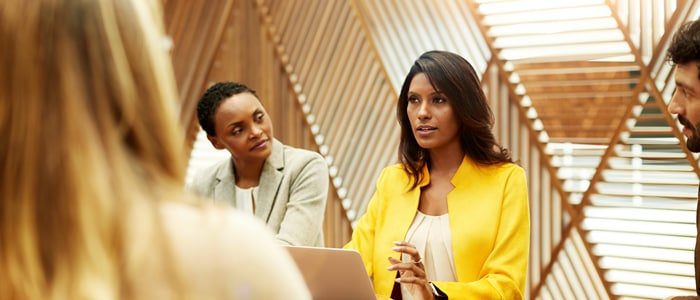 If you're like many tech start-up founders or early-stage employees, you may not have the time, inclination, or funds (yet) to sit down with your tax advisors and develop an effective tax planning strategy. But being aware of certain tax code provisions and discussing their impact on your situation with your advisors could make a big difference.
The following is intended to serve as a primer that can help you develop effective wealth and tax planning strategies to help build your financial future.
What is section 1202?
There is a section of the tax code that was enacted to incent taxpayers to start and invest in certain small businesses. It is better known as the qualified small business stock (QSBS) exemption (IRC 1202) and allows taxpayers to exclude gain from certain stock. In the case of a taxpayer other than a corporation, gross income shall not include 100% of any gain from the sale or exchange of QSBS held for more than five years. 
Taxpayers may exclude up to 100% of the federal capital gains they realize on the sale of QSBS that is held for at least five years. Let's break that down into the high-level requirements (contact your tax advisor for specific information):
Must be C corporation stock of an active business in a qualified industry
Corporation's aggregate gross assets (not valuation) must not exceed $50 million at the time of acquisition 
Held for more than five years
Acquired directly from the corporation (with some exceptions)
Note, determining whether your stock qualifies as Qualified Small Business Stock under IRC 1202 is a complicated analysis that will require consulting with your tax professionals.  Potential tax savings can be significant but the requirements are strict and there are potential pitfalls around the sale of a QSBS.
Estate planning opportunities
There are also potential estate planning opportunities to leverage a $10 million deduction. For example, if you have five nongrantor irrevocable trusts established, one for each of your five children, making gifts to each of these trusts could use up part (or all) of your lifetime estate and gift tax exemption, which is currently $11.7 million, but proposed legislation exists that could reduce it; furthermore this exemption amount is scheduled to sunset after December 31, 2025. 
However, if you make an early gift of QSBS when the share value is low, you may use less of your lifetime estate and gift tax exemption and, because each trust is its own taxpayer that is eligible for the QSBS exclusion, maximize the IRC 1202 savings. Continuing with the above example, if a founder makes a gift of QSBS to her five irrevocable trusts, each trust may deduct $10 million of gain on the sale of that stock. That's a possible $50 million excluded in addition to the $10 million the founder excluded. This can be especially important for those who want to transfer wealth to the next generation. 
And for serial entrepreneurs, there is also an opportunity to defer capital gains, much like real estate investors can defer capital gains by doing 1031 exchanges.
Potential opportunity to defer excess capital gains
There is another section of the tax code, 26 U.S. Code § 1045 (IRC 1045), that permits a tax free QSBS rollover. It allows you to roll over your gain from the sale of QSBS to a replacement QSBS investment within 60 days of selling your stock, so long as you held the original QSBS for at least six months and met the other requirements of IRC 1202. This strategy can be particularly attractive to venture capitalists who invest in multiple start-ups.
The tax laws are designed to encourage entrepreneurs and venture capitalists to build new businesses. These are complex rules that require diligent planning. With your team of advisors and customized wealth planning strategies in place, you may reduce, defer, or potentially eliminate income tax.
Contact your team of advisors for advice specific to your situation. Your team should include your tax advisor, estate attorney, and wealth advisor. Each advisor brings specific experience and works together to address your goals.

Author: Sandy Cairns, Senior Wealth Planning Strategist at Wells Fargo Bank