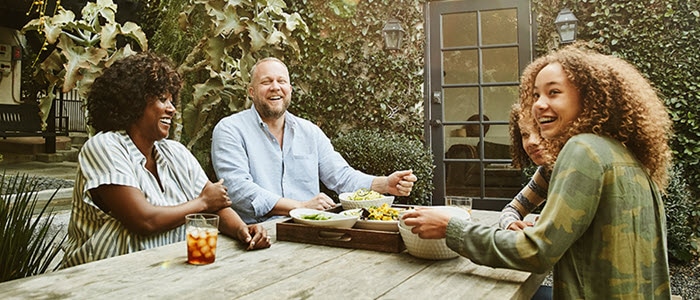 This year has presented all of us with challenges affecting every aspect of our financial lives, including how we:
Prepare for and live in a retirement that could last 30+ years
Provide caregiving, mostly to older relatives
Manage our wealth and health following the major changes in health practices prompted by the pandemic
To help you plan in this new environment, join Wells Fargo Private Bank and the Longevity Project, in collaboration with the Stanford Center on Longevity, for "Navigating uncertainty." This conference call series features panels of noted professionals selected for their in-depth topical knowledge. Take advantage of this exclusive opportunity to hear them discuss strategies for charting a course through these unprecedented times.
The series, moderated by Ken Stern, Chair of the Longevity Project and national best-selling author, includes:
Planning for the 30+ year retirement
Listen to the Replay 
800-585-8367 Conference ID# 3834009 
It's already happening. Some Americans are now living a 30+ year retirement, and as individuals are living longer, it likely will become more common in the future. Listen to practical insights about navigating a longer retirement.
Speakers:
Ken Stern (moderator), Chair of the Longevity Project and national best-selling author
Chris Farrell, Economics Editor of Marketplace Money
Teresa Ghilarducci, nationally recognized expert in retirement security and the Bernard L. and Irene Schwartz Professor of Economics at The New School for Social Research
Tracie McMillion, CFA®, Head of Global Asset Allocation Strategy, Wells Fargo Investment Institute 
Caregiving in a time of change
Listen to the Replay  
855-859-2056 Conference ID# 3297922 
Social distancing, increased health risks, and loss of access to health care resources are just a few of the issues that have combined to make a tough job even tougher for America's 53 million caregivers. Hear an informative discussion on the current state of caregiving and what changes need to be made to help caregivers.

Speakers :
Grace Whiting - CEO National Alliance for Caregiving
Sherri Snelling – Founder and CEO of the Caregiving Club
Ron Long - Head of Wells Fargo Aging Client Services

The views expressed by external speakers are their own and do not necessarily reflect the opinion of Wells Fargo & Company or its affiliates.