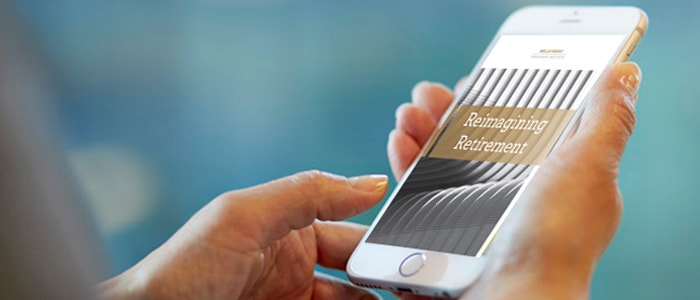 In Reimagining Retirement, Wells Fargo Investment Institute looks at how each of the generations in the workforce today—Baby Boomers, Generation Xers, and Millennials—are moving toward retirement and provides guidance that can help them get there. Topics addressed include:
How Baby Boomers are approaching retirement differently than past generations
How prepared Generation Xers think they are for retirement
What sets Millennials apart in their retirement planning
Get this valuable information
Now may be an excellent time to sit down with your Financial Advisor to determine whether your investments have you on track toward your retirement goals. The Reimagining Retirement report can be a valuable resource to help guide your discussions.