Whether donating time, money or experience, Wells Fargo lives a culture of caring. We are proud to support our community, and are privileged to help individuals families and nonprofits make the most of their charitable giving. From defining and documenting your values, to creating a sustainable investment portfolio, to volunteering beside you at the local food bank – we are here to work with you.
We are committed to addressing the social, economic, and environmental challenges of our time and to strengthening the communities in which we operate—today and in generations to come.
Explore our commitment in action.
Giving Back and Making an Extraordinary Difference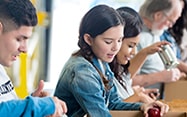 A story of a philanthropist with a long history of giving back to the community still finds that she needs help to make a much bigger difference.
Fighting Poverty in North Carolina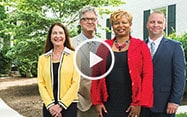 The Kate B. Reynolds Charitable Trust pursues its founder's dream of helping the needy in her community overcome poverty.
When Philanthropy Becomes Personal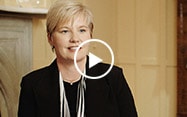 National Director of Philanthropic Services Beth Renner discusses why giving back is important to her.
Read our Corporate Social Responsibility Report
Is your charitable giving making the greatest impact possible? Our Philanthropic Specialists can work with you to develop a plan that aligns with your values, your family needs, and your financial situation. To locate a specialist in your area, call 1.855.435.4108.