Track your progress every step of the way with yourLoanTrackerSM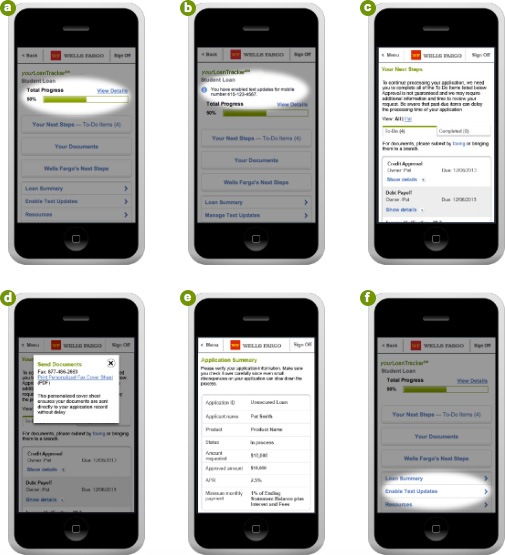 a. Total Progress. Your total progress percentage will show on the progress bar. If you expand with View Details, the milestones will show. Expanding each milestone will show a summary of steps to complete.

b. Messages or alerts. If there are alerts and special messages they will show before the progress bar.

c. Your Next Steps. This gives a summary of your to-do list. Select Show Details to learn more about each item.

d. Your Documents. Get details on the status of different documents.

e. Loan Summary. Review your credit application loan type, amount, interest, and closing details.

f. Enable Text Updates. Check here to set up and manage mobile text updates about your application status.