Track your progress every step of the way with yourLoanTrackerSM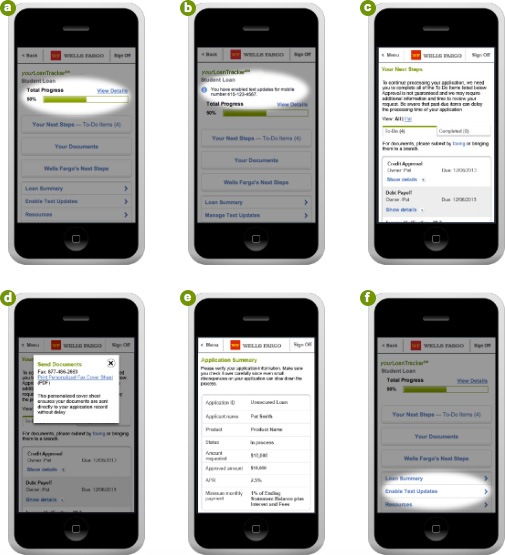 a. Progress-at-a-Glance. Select each checkbox to learn your completed milestones and get a summary of each step.

b. Message Center. Check this section for any items that need your attention.

c. Your To-Do List. Select Show Details to learn about each item.

d. Send Documents. Get information about where to send requested documents.

e. Loan Summary. Review your credit application loan type, amount, interest, and closing details.

f. Text Updates. Check here to set up and manage mobile text updates about your application status.