Student Loans for College
Ready to apply?
Apply today or contact a
Wells Fargo Loan Specialist at
1-800-378-5526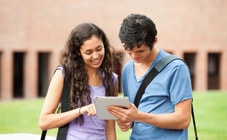 Undergraduates
Learn more about covering tuition and other eligible education expenses with our private student loans.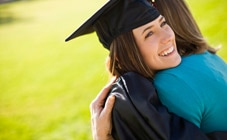 Graduate Loans
Learn more about our private student loans for graduate, health, MBA, law, and other professional programs.

Parents and Cosigners
Learn about options for parents, family members, or friends to cosign a private student loan or borrow for the benefit of a student.
Get Discounts
Lower your total student loan costs and pay less each month. Learn More
Planning for College
Just getting started? Understand the total costs of education, financial aid deadlines, and your funding options.
Success After Graduation
You invested in your future. Let us help you successfully manage your student loans.
More Information
For university administrators or students looking for information about federal loans.
Lending principles
Lending responsibly is important to us. Learn more about Well Fargo's student lending principles.