Running a business is never easy, and women face distinct challenges. That's why we designed a program for you. Connect to MoreSM puts you in the driver's seat to access opportunities — from networking and coaching to a rich library of resources, all tailored to meet your needs.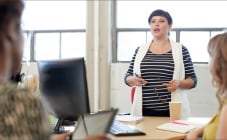 Join Milestone Mapping Coaching Circles

Get hands-on help setting and reaching business goals from a network of peer-mentors as well as industry experts. This 12-week program, presented in partnership with the Nasdaq Entrepreneurial Center, delivers women business owners personalized help to accelerate growth.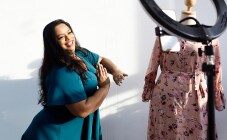 Fresh content to help you succeed
Explore actionable ideas that can help you translate your dreams into a profitable reality, whether you're just starting out or a veteran entrepreneur. Insightful articles, worksheets, and videos offer tips for juggling the day to day and planning for what's next.
A history of supporting women

In 1995, Wells Fargo announced
$1 billion in lending to empower women business owners
and established the first national program of its kind dedicated to building women entrepreneurship. This $1 billion lending commitment was met in just one year and served as an inspiration for additional programs to address continued issues of inequity. Since 1995, we've continued our commitment to women business leaders.
Making a way together

Wells Fargo is committed to helping female business owners succeed. Explore additional resources available to help women entrepreneurs.