The way to send money when faster is better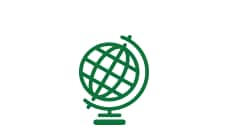 Around the globe
With Wells Fargo Online Wires you can send money to both personal and business accounts in the U.S. and 200+ countries. Additional fees may apply.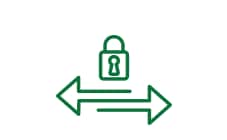 When timing is key
Domestic and International Wire Transfers sent through Online Wires are typically sent the same business day if they are submitted by 2:00 pm Pacific Time. Otherwise, they will be sent the next business day. Easily access your online wires history through Wells Fargo Online.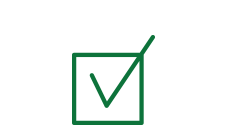 Convenience matters
With online wires, you can:
Add a recipient once – we'll save the details for next time
Set your mobile language preference to Spanish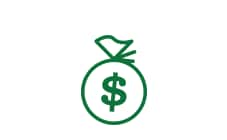 When currency counts
Send a wire:
In Foreign Currencies
In U.S. dollars
How to set up and send online wires
Select Wire Money in the Transfer & Pay menu.
Add recipient details.
Send the wire (You must have a valid U.S. Mobile number or secure ID device to wire money).
Frequently asked questions
How do I send an online wire?
Sign on to Wells Fargo Online, go to Transfer & Pay, and enroll in Online Wires to get started.
Add your recipient, select funding account and amount (along with any additional details required for certain countries).
Review and send your payment.
You must have a current residence in the United States to send an online wire. Customers living in U.S. territories (American Samoa, Guam, Northern Mariana Islands, Puerto Rico, and the U.S. Virgin Islands) or other countries can't send wires online.
How much money can I send with Wells Fargo Online® Wires?
For your security, we restrict the amount of money you can send to recipients online. You will be able to review any limits before completing your wire transfer in online banking. To request higher limits for online wires, please visit your local branch.
What information do I need to wire money through Wells Fargo?
To send a wire, you will need:
The name and address of your recipient
The name of your recipient's bank
A valid U.S. mobile number or RSA SecurID® device
To send a domestic wire, you will also need:
The routing (ABA/RTN) number for your recipient's bank. If you don't know your routing number, we can look it up for you on the Add Recipient screen.
Your recipient's account number
To send an international wire, you will also need:
The SWIFT/BIC for your recipient's bank. A SWIFT code or Bank Identification Code (BIC) identifies the bank that will receive your wire transfer. If you don't know this, contact your recipient's bank.
Your recipient's International Bank Account Number (IBAN). An IBAN identifies specific bank accounts at international banks. Depending on the country, we may ask you to provide an IBAN when you send an international wire transfer.
Certain countries require additional codes as follows:
Australia: Australian Branch Code (BSB)
Canada: Canadian Payment Routing Number
Great Britain: U.K. Sort Code
India: IFSC Code
Mexico: CLABE
New Zealand, Cook Islands, Niue, Pitcairn and Tokelau: New Zealand Clearing Code
Some countries also require you to provide a purpose of payment