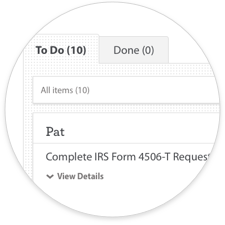 By signing on to yourLoanTracker, you can check the status of your loan-assistance application and send us scanned or uploaded documents quickly and securely from your computer, tablet, or smart phone.
yourLoanTracker is not available with all loans; talk to your home preservation specialist for details. If your loan is not eligible for yourLoanTracker, please call 1-800-678-79862.
Call 1-800-678-7986 for help with your payment issues.