Seven steps to help you prepare for closing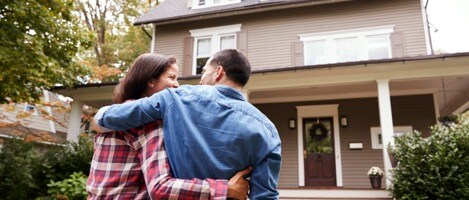 Closing day on your home is typically between four and eight weeks after your purchase contract is accepted. Taking care of important tasks, such as getting a home inspection and finalizing your closing payment, may help the process go more smoothly so you can get your keys and move in.
What are the typical closing costs?
Closing costs typically include your down payment and a variety of fees, including an application fee, attorney fee, and origination fee. Those charges vary from provider to provider and can depend on how your loan is set up. 
Seven steps to help prepare you for closing
How do I need to pay my closing costs?
What happens if my closing is delayed?
Don't panic. Whether it's a paperwork challenge or other issue, sometimes closing dates do have to change. It doesn't mean that you won't be able to buy your home. Stay diligent on items that you need to take care of to increase the chances you'll be able to close and move into your new home on the schedule you were anticipating.
More help for your journey

Being a homeowner
Celebrate becoming a homeowner — then keep thinking about the long-term benefits of your decision.