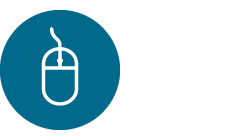 Online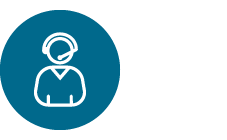 Over the phone
1-877-937-9357
Mon - Fri: 7 am - 9 pm
Sat: 8 am - 6 pm
Sun: 10 am - 6 pm
Central Time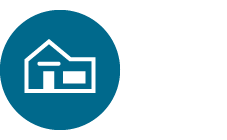 In person
See how simple it is to use our online application (Video length: 2:35)
Transcript: See how simple it is to use our online application
Ready to buy a home? Or refinance your mortgage? Start with a simple online mortgage application from Wells Fargo.
It's easy to use and allows you to conveniently apply on your own time… whether you're on the go… or relaxing at home… with help from a home mortgage consultant when you need it.
First, set aside 20-30 minutes to complete the application. If you can't complete it in one sitting, you can log back in and pick up where you left off.
If you're a Wells Fargo online banking customer, select "Sign On and Apply" to enter your username and password. This will allow us to pre-populate your application with information we already have.
If you don't have a Wells Fargo online banking account, select "Apply as New Customer".
And, after you complete the "Getting Started" and "Getting to Know You" sections, your information will be saved in case you need to come back later to finish your application. You'll receive an email with an access code that will allow you to pick up where you left off.
Get started by answering a few questions about yourself. If you signed on with a Wells Fargo online banking password, some information will be filled out for you.
Then tell us about your financial assets, like checking, savings and investment accounts. Select any Wells Fargo accounts you want to include. You can even connect to accounts at other banks!
Next, provide your income… and any real estate you currently own. Then we'll ask a series of questions required for all mortgage applications. …and wrap up with any additional questions we may have for you.
Next, you can easily upload pay stubs and any other required documents. You can also choose to do this later, but providing them now will help us process your application more quickly.
If you're already working with a home mortgage consultant, they'll follow up after you've applied to talk more about your loan options. 
If you started the application on your own, tell us what you're looking for… and we'll provide suggestions based on the information you've provided. You'll select a loan option, but don't need to commit to it yet – you can make a final decision later.
Then, select submit and congratulations! Your application is on its way to us… and we'll contact you soon!
With a simple online application and a knowledgeable home mortgage consultant, you can take the next step in reaching your homeownership goals.
How the home financing process works
Your home mortgage consultant will be your central guide through the financing process, answering your questions and helping keep you on track.
Start your application
Apply online
Our simple and secure online mortgage application will walk you through the process step by step. If you're a Wells Fargo customer and enrolled in Wells Fargo Online®, enter your username and password and we'll prefill some of your information, making it easier to complete the application.

Talk to a consultant
You can also connect with a home mortgage consultant and have a conversation – about your home financing needs, your loan choices, and how much you might be able to borrow. When you're ready, your home mortgage consultant will help you complete an application.
What happens next
If your loan is eligible, we'll send you an email invitation to sign onto yourLoanTracker. You can use yourLoanTracker to receive disclosures, provide financial documents, and check your loan's progress. You can complete any of these activities by mail or fax if you prefer.
We'll send you disclosures with information about your loan terms, estimated payments, and closing costs.
You'll review, sign, and return the disclosures using your chosen method — either yourLoanTracker, mail, or fax.
You'll also provide other financial documents as needed.
Based on our initial review, we'll send you a conditional approval letter, which means that your loan will be approved pending the results of additional financial and property review.
Tip

A

prequalification or preapproval

can help you determine a price range for a home. Ask your home mortgage consultant about getting a prequalification or preapproval letter.
Participate in the financial and property review
We'll order an appraisal of your property to determine its current value.
You'll submit any additional required documents using yourLoanTracker or sending them by mail or fax.
We'll review all your information in order to make a final decision on your loan.
Assuming that the appraisal is approved and all documents are received and confirmed, we'll approve your loan and send you a commitment letter and a copy of your appraisal.
Together, we'll schedule your final closing date.
Tip

You'll need homeowners insurance to close your loan. Get started by contacting your insurance company or learning more about

homeowners insurance

.
Prepare to close
You'll get homeowners insurance for your new home and give us the information. We'll review it to make sure you have enough coverage.

We'll provide final disclosures through yourLoanTracker or by mail or fax. We'll also confirm the amount of money you'll need to close your loan.
You'll arrange to have funds available for your closing.

Tip

As  required by federal regulations, you'll receive your final disclosures no later than three business days before your loan closing. However, if there is a change in certain terms, we'll send you revised final disclosures and give you another three days to review them, which could delay your loan closing. Remember, you can use yourLoanTracker to review and accept your disclosures and help the application process go smoother.
Attend your closing
We'll confirm your final closing date.
You'll receive a closing package from your settlement or closing agent. Be prepared to review and sign multiple documents.
You'll bring a cashier's check to the closing to pay for your closing costs.
You'll attend the closing and get your keys. Congratulations on your new home!
You'll determine how you'd like to make your mortgage payments — online, by mail, or by phone.
Tip

When you choose online payments, you can also set up an automatic payment schedule to make budgeting easier.
Manage your account
Enroll now in online banking for a convenient way to manage your mortgage. View your account information, make payments, and get tax documents.
Complete a survey about your home financing experience.
Tip

We're here to help with homeownership too. Get resources to help you become a successful homeowner.