Be sure to verify all the details of your mobile deposit.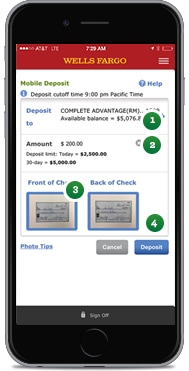 Verify your deposit account.
Verify the amount of your deposit.
Check images in the thumbnail boxes confirm that your photos are uploaded.
Select Deposit to submit your deposit.
A confirmation will be shown on the next screen. We'll also send a deposit confirmation to your primary email address and your Wells Fargo Online® or Wells Fargo Business Online® secure mailbox.