Make sure you endorse the check before taking the photos. Place your check flat on a dark colored, plain surface that's well lit. Position your mobile device's camera directly over the check (not at an angle), fitting all 4 corners into the guides provided by the app.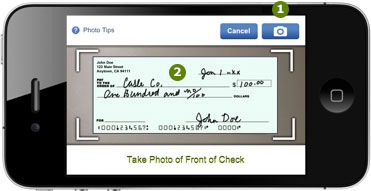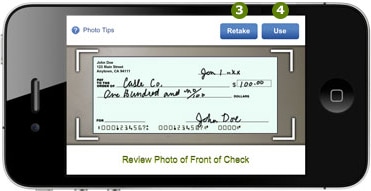 Select the camera icon to take a photo of the front of your check.
A preview of your photo will appear for your review. You should see your entire check image within the guidelines.
If you aren't satisfied with the photo, select Retake.
If you're satisfied with your photo, select Use. A small box will display on your mobile device confirming that your check image is uploading.
Be sure you don't close your Wells Fargo app during the upload process.
Repeat steps A through D to take a photo of the back of your check.
See mobile deposit in action. Watch this short video